After three years of waiting, Steve Gerda, the reigning champion, will start his fourteenth World Cup final this afternoon in Leipzig. The Swiss who has already won this coveted title three times, in 2015 with Albfüren's Pay de la Roque, in 2016 with Korbinian and in 2019 with the Alamo, will he make history by being the first rider to lift this coveted trophy four times? Linked to Selle Français Victorio des Frotards, he will undoubtedly have his chances.
---
---
How was your preparation for this final?
Victorio de Frotars (SF, Varvar x Prince Ig'Or, AA) in good shape and I can't wait for this final to start. I am pleased with the work we have done over the past few weeks. I took him to Arezzo with me for two weeks to train. I had fifteen horses there and planned to ride back and forth between two weeks of competition to ride it at home. However, I chose to take it, and I succeeded. It was nice to train there. We overcame a few small hurdles to keep him in shape. On Friday he returned to the stable. On Monday we jumped for the last time before leaving for Leipzig.
What is the strength of this horse?
When he was next to me, I projected myself differently with him. He has already achieved success at the CSI 3* level with Raphael Guers. At the time I thought he could be a very good 1.45m speed class horse. However, I was surprised to find that it was not so easy to overcome obstacles at speed with it, and that it had much more power than I thought. So the opposite happened. Although I thought he was very respectful and a bit slower, I realized that he was sometimes less respectful but very lively. It's always difficult to have him fully available on D-Day. Sometimes he wins Grand Prix when I didn't expect it, jumping incredibly well. Then, the following week, he jumped worse, but still won. Sometimes he jumps very well, but we leave the track with four or eight penalty points. I can't predict how it will turn out. I'm glad he's doing well, but I'd be lying if I said I'm 100% sure this week.
This is your fourteenth World Cup final. Is this becoming commonplace for you?
Not! Not at all! For me, the World Cup final has always been something I look forward to. When I was very young, this final, after qualifying, was the highlight of the competition season. When I was still a child, it was a dream to participate in it. Today I am honored to do what I dreamed of as a child!
Win three times on three different horses – isn't that fantastic?
I don't like to look back, but if I do, I'll be even more sorry for missing two victories with my best horse, Nino de Buissonnet. (SF, Kannan x Narcos II, with whom he became the 2012 Olympic champion in London, editor's note). I struck out twice for the win and finished second (in 's-Hertogenbosch in 2012, then in Gothenburg in 2013, editor's note). I should have won both times. When I look back, I don't think about my three victories, but about the two I missed! In the meantime, I'm here this week and just as excited as my first final!
---
---
"I'm ready to fight!"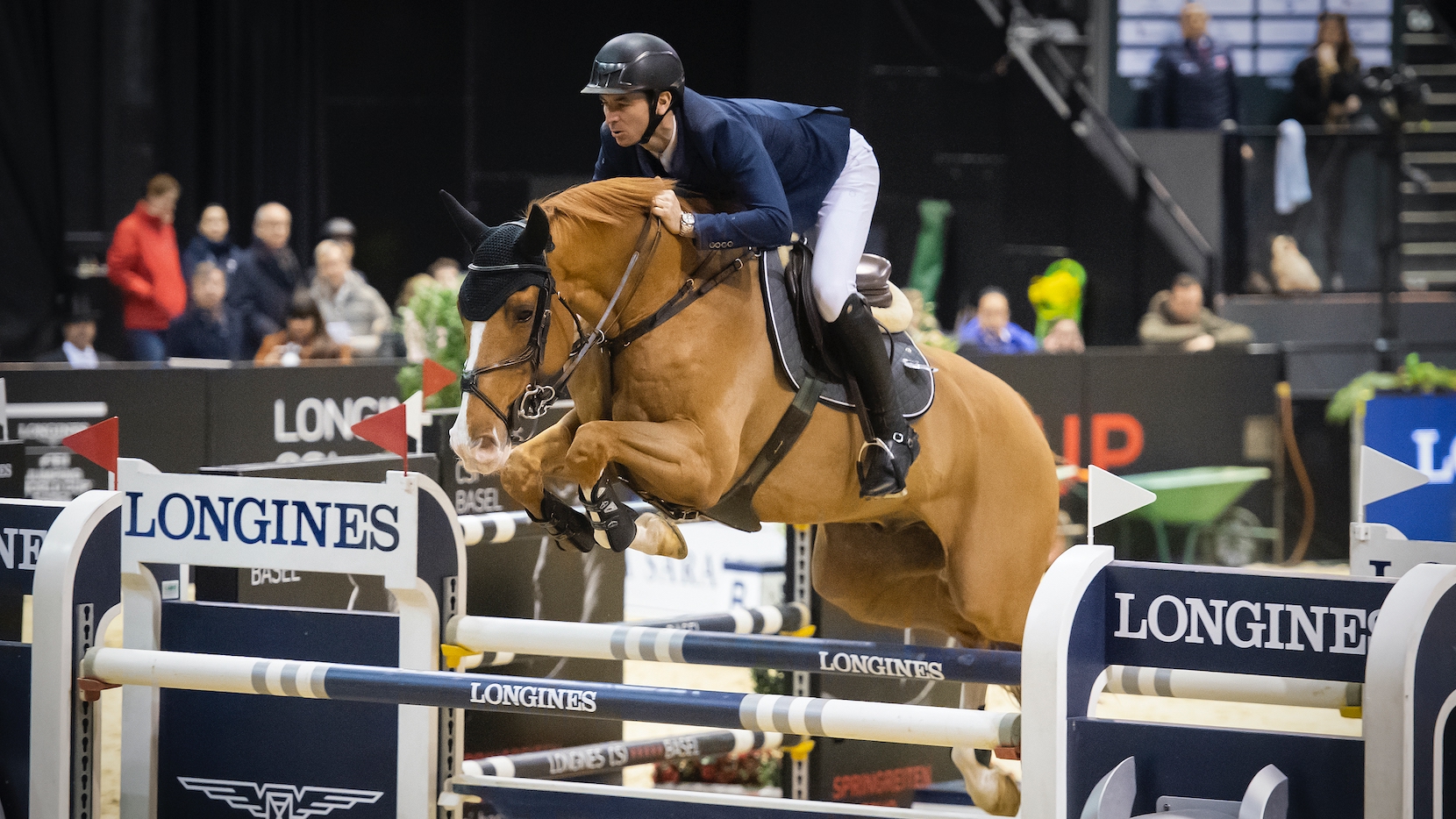 You became the father of Ella, who is now twelve months old. Did it change anything for you?
Certainly. Now I have much more responsibilities than taking care of my daughter. The birth of a child changes lives. However, even if it may seem strange, I feel like I was already a father because I had unusual horses with whom I had a very strong relationship! I understand that this is different, but we should admire them, take care of them and spend day and night with them, as I now do with my child.
What have you learned from riding Victorio de Frotar?
When I received it, I had high hopes, then I lost them. Then I had to find a way to understand him, be more patient with him and not get upset after a foul. I had to learn to be a better driver and understand him better. I misunderstood. He taught me not to be stubborn and to be more open minded about how I need to ride him in order to get along with him.
Was the performance in Leipzig again something special for you?
When I think of Leipzig, I remember winning my first major tournament. I was sixteen and won a car… that I couldn't even drive! In the jump-off I beat Marcus Ehning, Hugo Simon and Ludger Bierbaum. This is an extraordinary memory. This competition is rich in history. I am of course thinking of Christian Ahlmann and Talubet Z. (KWPN, Galoubet A x Polydor, 2011 final winners among others, ed.).
What are your goals for the next few days?
I need to deal with a new situation. I'd be lying if I said I came here 100% sure. I have fantastic horses that are maturing but still too young. So I'm a little late. Venar de Serisi (SF, Semilly Open Up x Djalisco du Guet) put in a lot of effort last year, so I gave him a break for the winter. This year I plan to participate in major outdoor competitions with him. Maddox Albfüren (SWB, Cohiba 1198 x Marathon) difficult to direct in roomI chose Victorio. However, we have not made much progress in recent months.
I have taken many horses to work in Spain and Italy to try and build the next generation. I think they are very promising. On the other hand, if you look at my results over the past four or six months, they are not very good. It's not easy: I love to skate, but I also like to win. Therefore, I spent many Sunday nights without sleep, thinking about how to become better and change. This is a new situation and I think that the situation may change. I'm ready to fight! I'm going to take it day in and day out and compete the best I can.
---
---
"Victorio has won five CSI 5* Grands Prix so I know he can do it"
Do you feel a lot of pressure?
No, I'm just happy to be here and compete, it's really exciting! These finals have always been something incredible for me, and it's always the same. It's not a matter of pressure, but rather a matter of self-confidence, which is not 100% at the moment. I have to achieve more than in the last few months. However, Victorio has won five CSI 5* Grands Prix so I know he can do it. For my part, I made many mistakes, which I now hope not to repeat.
Who is your favorite to win the title this year?
Martin Fuchs (Switzerland, editor's note)Harry Smulders (Netherlands, editor's note) and McLain Ward (USA, editor's note).
You often say that Briton John Whitaker, winner of the 1990 and 1991 finals with Milton, is your idol. What do you most admire about him?
His technique. It's as simple as possible. Like John doesn't know what he's doing. He speaks the same language as the horses. It's the sweetest thing you can get in our sport. It's even better than winning.
How would you describe your relationship with Victorio?
It's a bit difficult for me, but it might be easier for someone else. That's why we are never bored. Every day we continue to learn; every day and during every test he teaches me something new. It's like with people: sometimes we get along from the very beginning, and sometimes we never agree. I don't think I'll ever be 100% equal to him, but we're doing well enough to be successful. Few horses have won five CSI 5* Grands Prix in their career. He has already brought me a lot.
What to expect from a horse when it is ridden by Steve Gerda?
Focus. When I train someone, the main thing I convey is that once you hit on horseback, you have to be 110% focused on it. Once we have decided to take him out of the pen, put a saddle on his back and ride him, the least we can do is be with him 100% and focus on not repeating jumps or exercises because we are not were concentrated. I don't like to do too much, I don't think I push my horses too hard. I try to be very focused when I ride them out of respect for them.
All events of the Longines World Cup Finals in Show Jumping and FEI Dressage, Driving and Vaulting are broadcast live on ClipMyHorse.tv.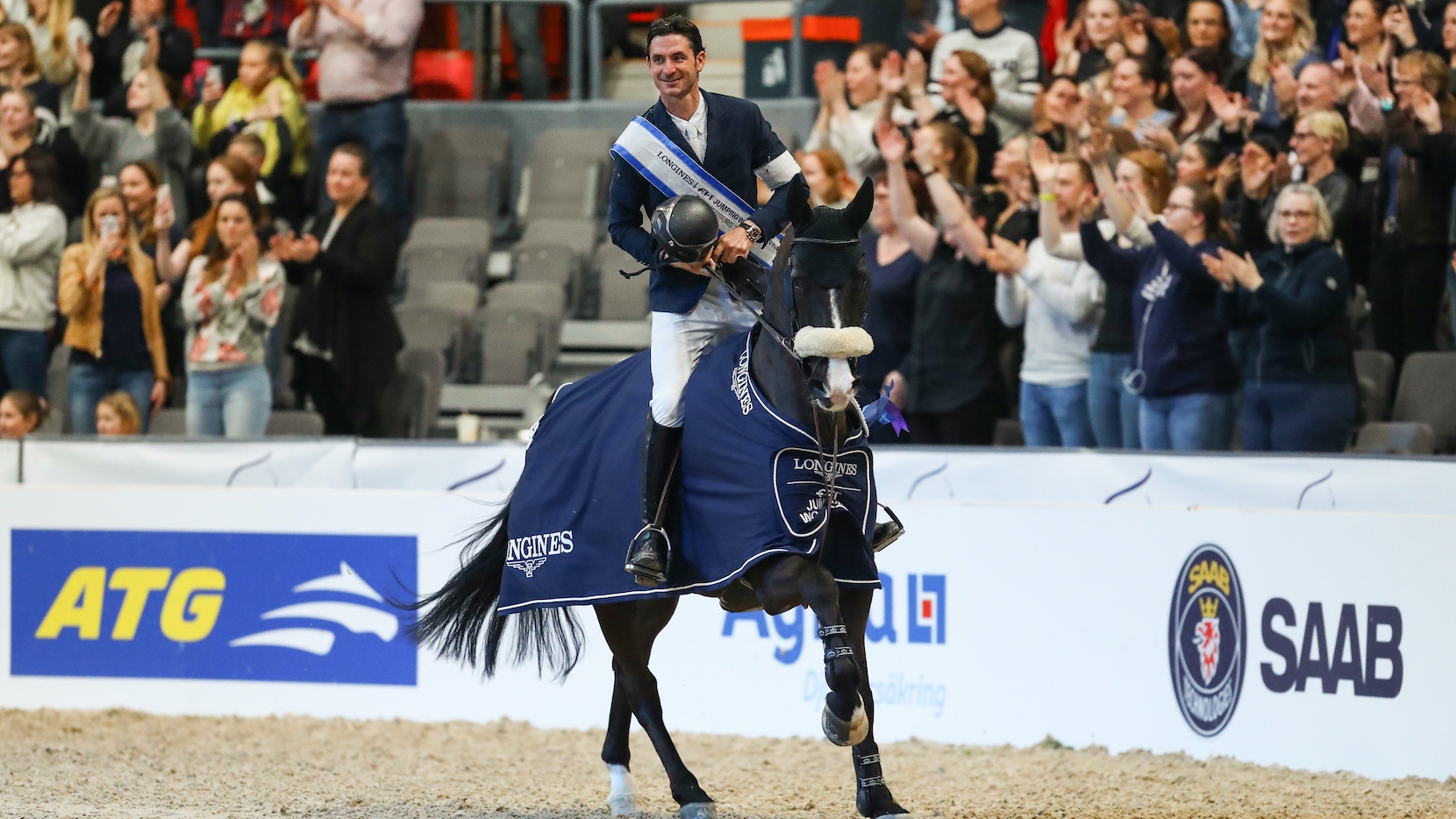 ---
---
---