At twenty-nine, Morgan Bordat divides his time between running the family stable and pursuing a career as a professional equestrian. After a promising start to the season, the young Blanzinois hopes to establish himself permanently at the 5* level. To help him, the show jumper knows he can count on a solid collection of horses, some of which come from his own breeding.
---
---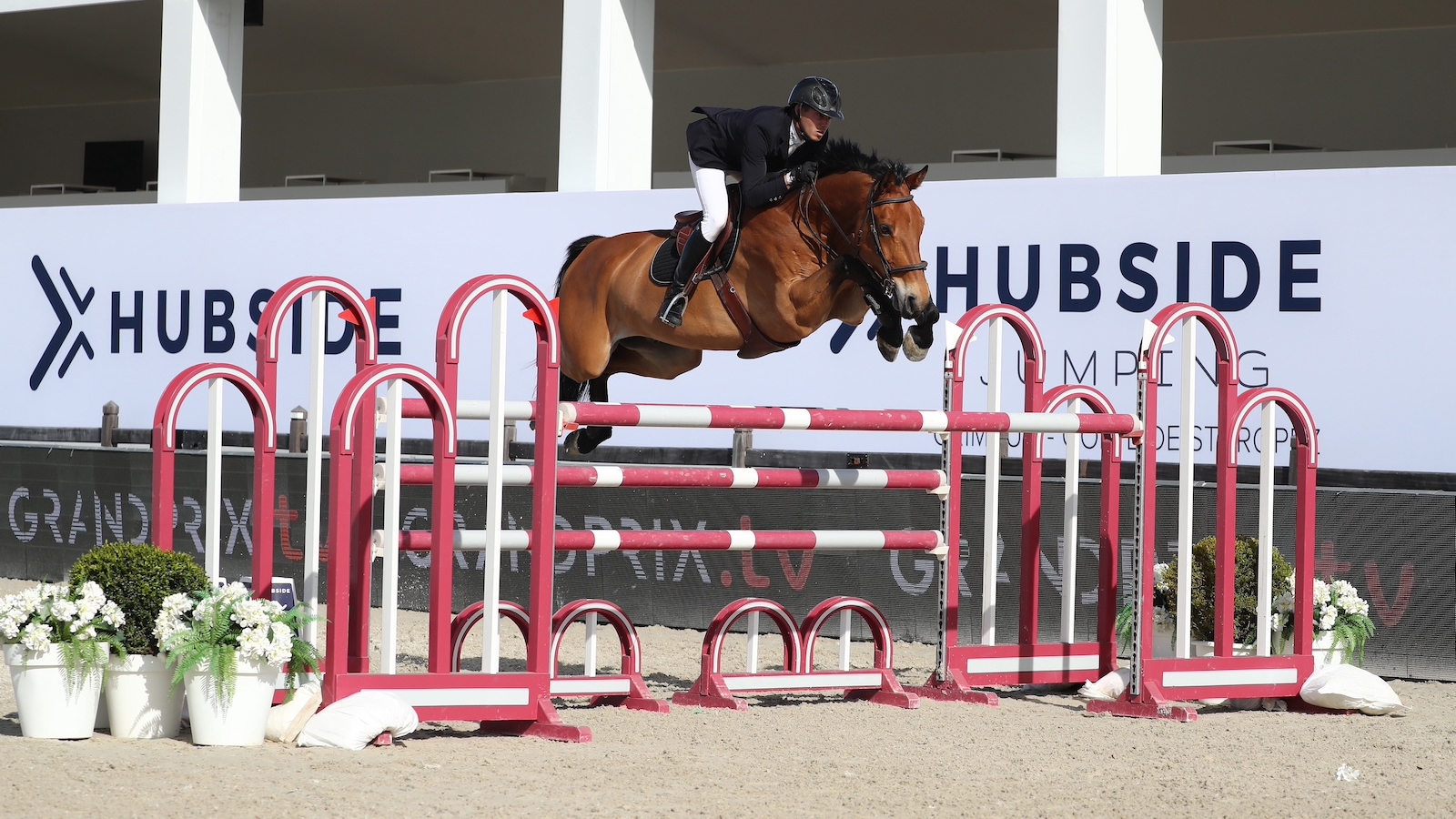 On Sunday, April 10, during the CSI 3* in Grimaud, you placed sixth in the 1.50m Grand Prix. How did Uma (SF, Calvaro x Veneur d'Étenclin) behave?
The mare was great! She returned from Vilamoura in very good shape. The opening round of this Grand Prix presented an excellent field of riders with good growth. The mare was perfect while being really affordable. So I went to the track confident and very focused. In the jump-off we played as well as possible, but our opponents were faster.
How do you feel about the start of the season, which started last February in Vilamoura?
This is a good start to the season. I took ten horses with me to Vilamoura, experienced and young, to get everyone started and everything went well. They all gave me good routes. My young horses are starting to jump in big classes so this bodes well for the future.
Can you imagine your best horses?
I've been riding Uma since I was six, so we know each other by heart. She is the most militant, she always goes forward. Al Capone Massuère (SF, Nabbuco x Come On) then supports him in the competition. This is a horse that jumps with constant intensity and always does his best. We have been developing together for two years now, and the work is starting to pay off. There is also Vanhouten de Vains (SF, Cacao Courcelle x Espri) which competes up to the 2* Grand Prix level. He is always very happy to jump and often points it out to me with beautiful kicks. (laughs).
Your picket also consists of young horses. What is your focus on training?
We always try to have young horses to support more experienced ones. This makes up the majority of my activities. I can count on several horses from breeding, including Dancing de l'Enclos (SF, Quaprice Boimargot Quincy x Kannan), a nine year old superhorse who is starting to jump in world ranking classes. I can also count on Jackson de Lodomez (SCB, Casiro I x Iserio), a seven year old horse we bought last year and I have high hopes for. Then I ride two six year old mares, Gold de l'Enclos (SF, Tornesch x Kannan), a mare from a stud, and Guiness du Lavoir (SF, Vagabond de la Pomme x Contender).
Did you take advantage of the winter break to welcome the newcomers?
Yes, we bought a Jackson this winter. The winter break was marked by the work of my horses. Last year we took part in many high level CSIs which meant that we were not able to bring all of our horses. So I took advantage of the winter to work on my kids to catch up and get them ready for Vilamoura.
---
---
"I have high hopes for Evita de l'Enclos and Gold de l'Enclos"
For the past year Dalou du Forezn (SF, Balou du Rouet x Nidor Platière), former steed of your mentor Julien Gonin, has been riding under your saddle. What are your relationships?
Julien has always been like a big brother to me, especially since I started skating with him at an early age. I bought Dala last winter when we were looking for horses and also bought my six year old mare Guinness from him. With Dallow we are currently getting to know each other and everything is going very well.
What are your goals for the rest of the season?
Next week I will be participating in the French Pro Elite Championship. Then, if everything goes well, I will try to continue. Last year I participated in three CSI 5* (twice Valence and Grimaud, editor's note). Doing more this year is one of my goals.
You run your own structure, the Enclos stable, along with your mother, Joelle Rigodière. Has your system been affected by the Covid-19 pandemic? How have you adapted to the crisis?
It didn't affect us at all. We continued to work as usual, except for the lack of competition for a while. We have not changed our way of working and have kept our habits.
How is your farming business doing? What are your hopes for your products Évita de l'Enclos (SF, Dollar dela Pierre x Kannan) and Gold de l'Enclos (SF, Tornesch x Kannan)?
Not bad ! (laughs) I have high hopes for these two mares. They also share the same mother, known for the respect they inherited. The production of this mare is late, but shows good means.
Did you follow the Ski Jumping World Cup final? If yes, what do you think about it?
Since we were at CSI 3* in Grimaud, I couldn't follow the events, but I did follow the results. The victory of Martin Fuchs, given his excellent form and combination of horses, did not come as a surprise.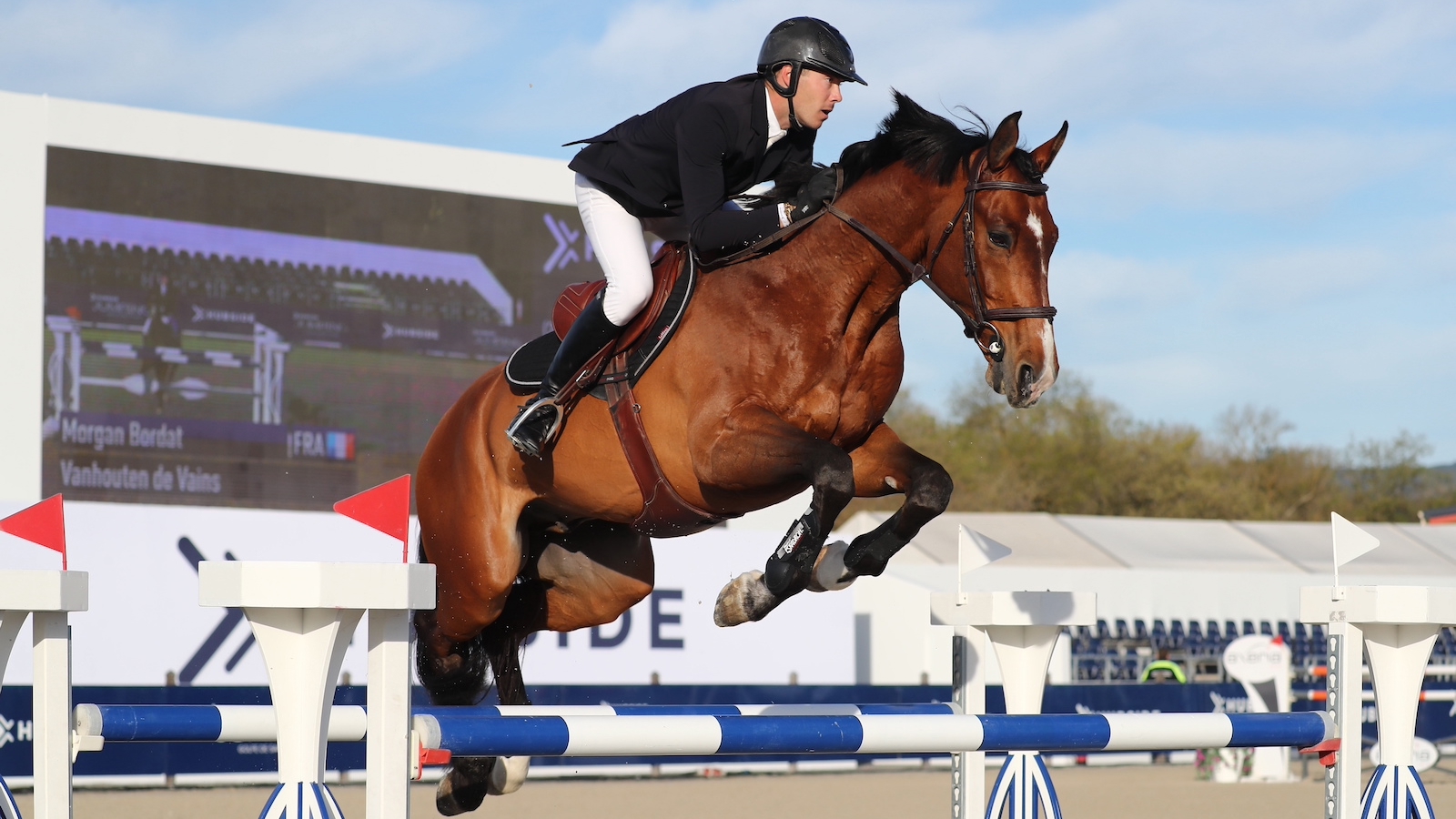 ---
---
---