Like any jockey Marie Velon live at a hundred miles an hour. Constantly on the road between two race tracks. One evening in the Lion d'Angers, the next day in Marseille. Such is the rhythmic daily life of a busy French jockey. And if anyone is needed, it's this young woman of 23 years old.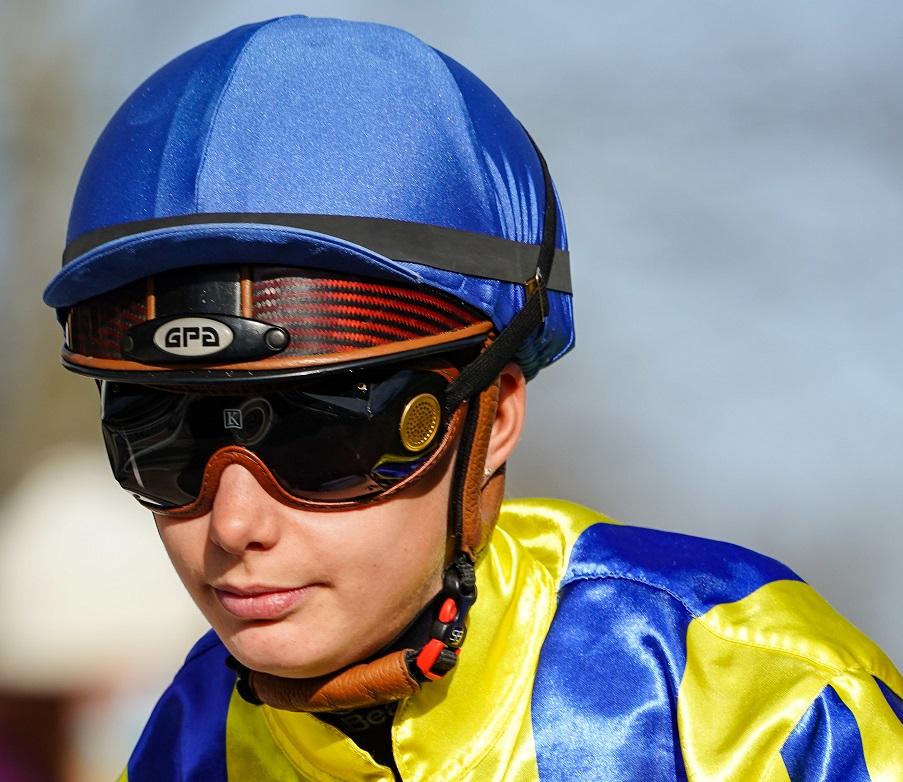 Traveling almost 8,000 kilometers a month, Lyonnaise travels across France from east to west, from north to south, often accompanied by a luxurious driver, her mother Nadine: " When I left my job as a child care assistant, I offered to be his driver, admits his first supporter, then on the edge of the Boreli track. So we have time to discuss a lot. We celebrate special moments. It also gives him time to do his work and get some rest. It's very nice to watch the victory on the spot, like this Monday afternoon in Marseille. Like all jockeys, she lives at a hundred miles an hour. She is constantly between trips and always has to pack her suitcase. But since it is a passionate work, she goes there with a light heart, and her efforts are not sacrifices for her. She chose this life. »
From the equestrian center to Chazy-sur-Aine
Like many jockeys, Marie has been honing her lines at the equestrian center since she was 5 years old. After pony racing, she tried her hand at race horses in Chazy-sur-Aine from the age of 12, in Bernard Gudo. Determined, she persuades her father to take her there almost every Saturday. While this steel company manager is doing administrative paperwork in a truck, a young teenager has fun on horseback and also remembers Eric Antoinateat the origins of his niece's calling: When she found that she was no longer progressing with ponies, I suggested that she ride racehorses. At first I put her on a carousel, and then she quickly progressed. She's gifted, but trust me, she took the trouble. She leads an impeccable lifestyle and hasn't stolen anything from her success. It is quite logical that her parents were initially not very happy that their daughter wanted to become a jockey. »
unwavering determination
And in vain, schoolgirl Marie Velon rather serious and diligent student. However, she surprises her head teacher during the traditional parent-teacher meeting. Destined to take the path of the BAC, she announces to him her choice to steal this classic path in order to follow the path of learning. And all this to become a jockey!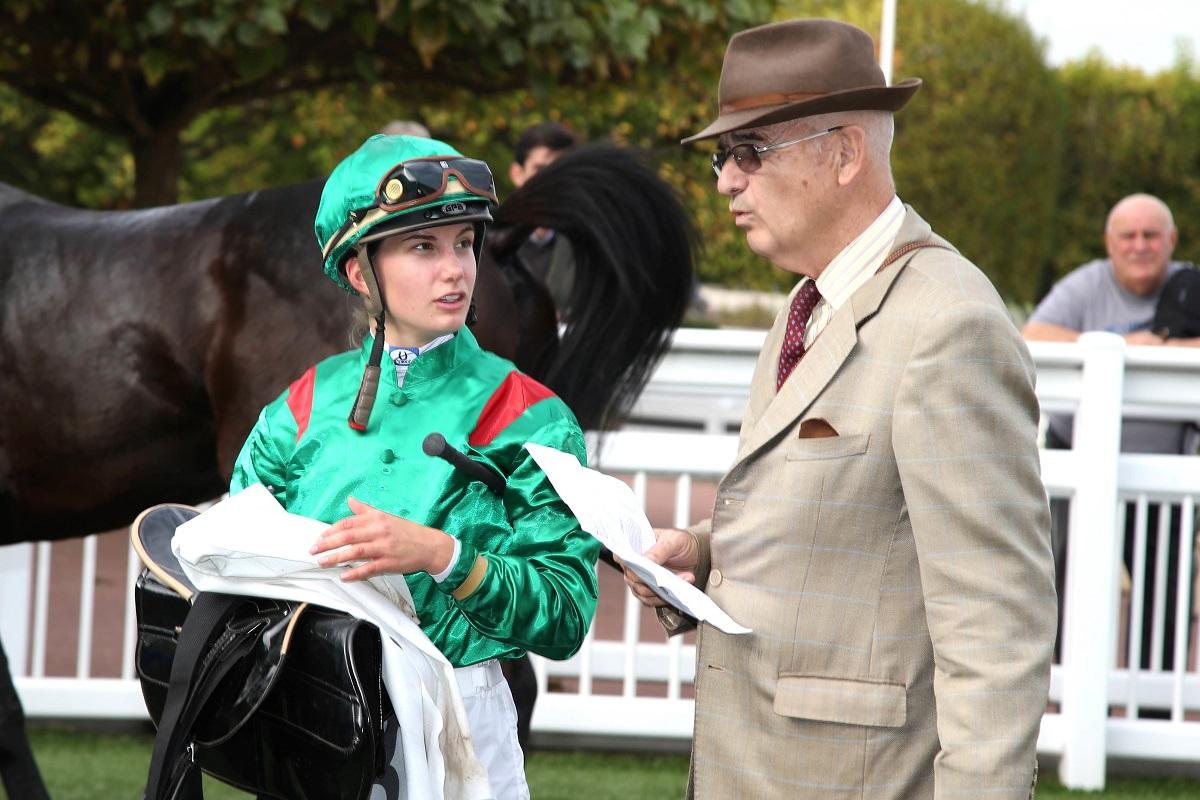 " After reading his high school results, his head teacher completely disagreed, his mother recalls. On the way back, Marie even told me that she knew how to lower her GPA. She was a good student, and we knew how difficult it is to plunge into this profession, especially for a girl. We bought her a former racehorse, Loriedo, to take care of her. And despite all the care she had to give him, she never got tired, quite the opposite. In any case, resolute, she always got what she wanted from early childhood. Far from being afraid to leave his small village to join Chantilly to join AFASEC, Marie Velon don't pretend to be shy when she goes to a meetingAlain de Royer-Dupré one day of racing in Lyon, when she was barely 15 years old, as she well remembers: "I went to him after he put Gerald Mosset in the saddle. Mr. de Royer-Dupré is so open and pleasant that it was easy. I introduced myself and left him my resume. A few weeks later he called me back. »
At the Royer-Dupré school
This is how Marie Velon became the student of one of the best coaches and one of the most successful French coaches, to the great joy of her mother: " M. de Royer Dupré did not take any more apprentices at that time, but afterwards he told us that he could not refuse in the face of such motivation. When he met Marie in Lyon, he doubted her size, because she was already almost 1 meter 60 centimeters tall. But when he saw me as tall as three apples and my husband, he completely calmed down about the adult size of Marie (laughs)! Although we knew that everything was fine with her there, I cried every time on the platform when she left. She was only 15 years old and never left the countryside, although she was always independent and resourceful. She adapted well and had a strong will to succeed. She first returned on Saturday evening to leave on Sunday afternoon to see us and take care of Loriedo.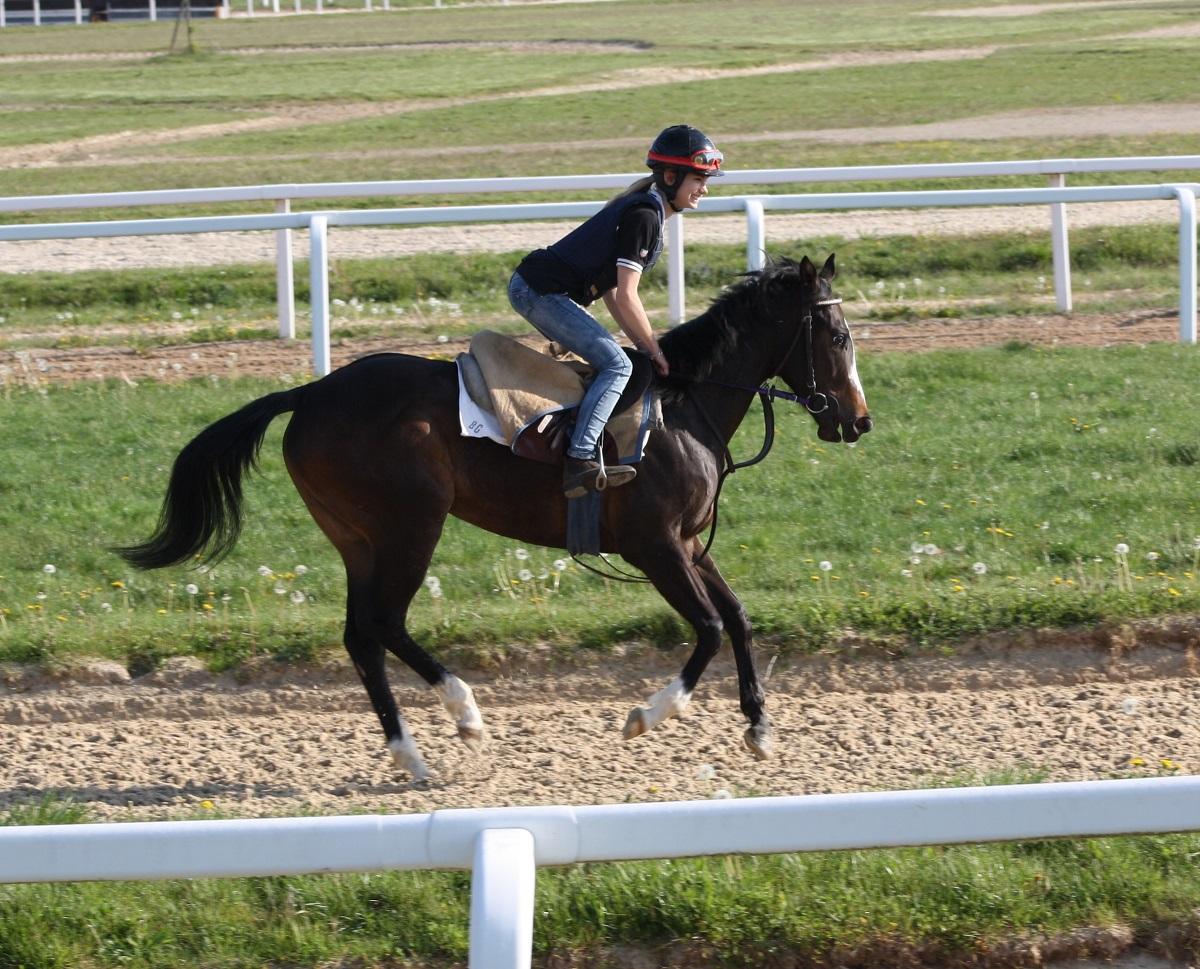 She sacrificed her love for her horse in order to succeed in jockey school, and logically stayed on Chantilly more and more often. » The student from Lyon had a lot to do on the slopes of Cannes, who was trained by Alain de Royer-Dupré, whom the girl immediately conquered. "Marie was an extremely serious and gifted student," he analyzes. She stood out and didn't steal her success. She improved her technique with the help of the national team. She has a good feel for things, like very good jockeys. She galloped with great precision and could judge what she was doing. When riders have a solid base, it shows in a canter that is always well done, no faster than horses, in good balance. You should then be able to materialize in a race. Marie does it very naturally, without tension. However, as in any sport, when there is technique, then you are very comfortable. She mostly raced with us at school and only raced for the team twice. She is charming, equal to herself, and it is always a pleasure to meet her. I keep a close eye on her. »
Sports coach support
When she returned to AFASEC, Marie Velon had only one idea: to race and become a jockey."I couldn't have found a better place than Mr. Royer-Dupré's stable to learn the craft," she admits. In particular, I could count on my boss Laurent Mété to trust me in canter where I rode good horses like the group winner One Foot In Heaven. » After winning the school race with Swertia, she started in competitions related to this filly on October 22, 2016 at Croise-Laroche. Despite her excellent acclimatization in Chantilly and in the stable of Alain de Royer Dupré, she could not be satisfied with such a short trip and at the age of 18 decided to return to the Lyon region with Jean-Pierre Gauvin: "M. so many apprentice horses, so I decided to go back to the province. Before I left the team, he gave me a gift by offering me a second training session in Lyon.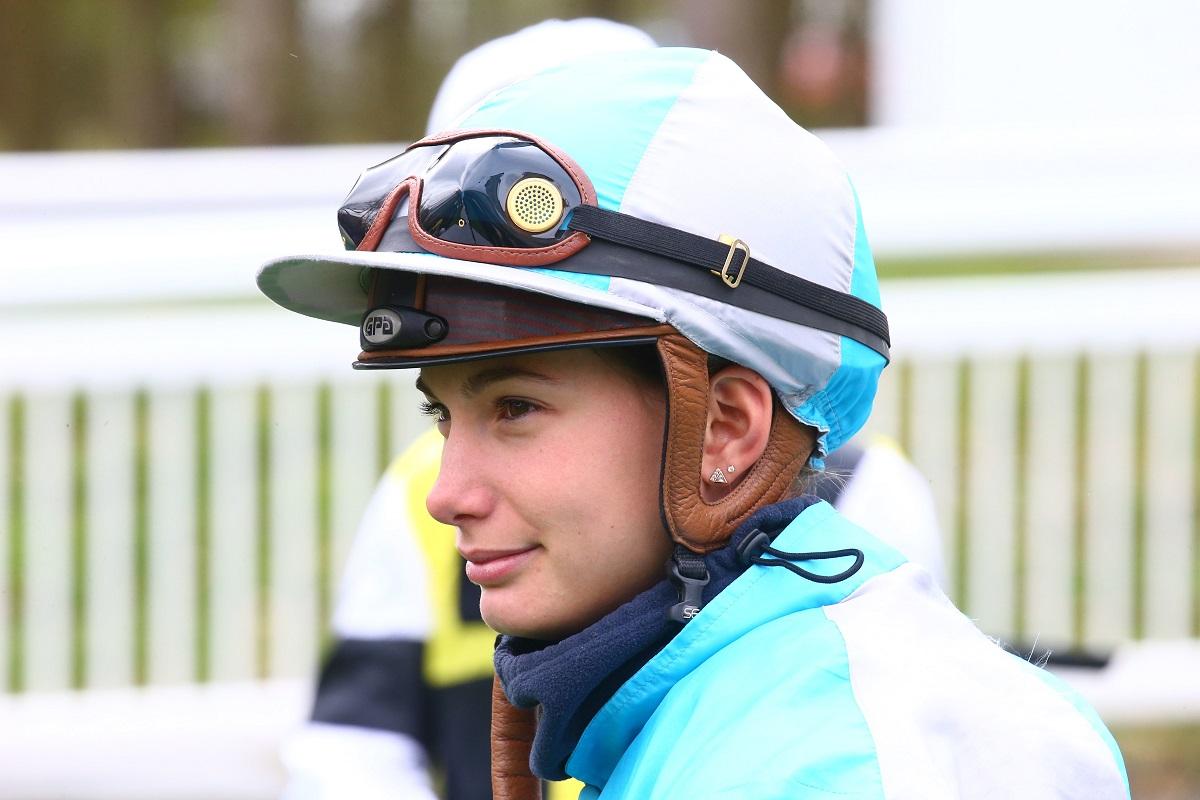 It was not easy to part from Chantilly and my friends. But it was the decision to rise. Jean-Pierre Gauvin already had confidence in female jockeys, long before the introduction of the women's rank. This was not an admission of failure in returning to Lyon, but rather a new beginning. One or two weeks after my arrival at the stable, I was already announced as a starting player in Vichy. » To put all the odds in her favor, Marie Velon, who then benefits from the female drop of four kilograms, joined the services of a sports coach. Marie Giraud, for many months. Then, with this basketball player, she did physical exercises, squats and cardio in the parks of Lyon in order to be able to compete with the boys, working on the intelligence and confidence necessary for any jockey.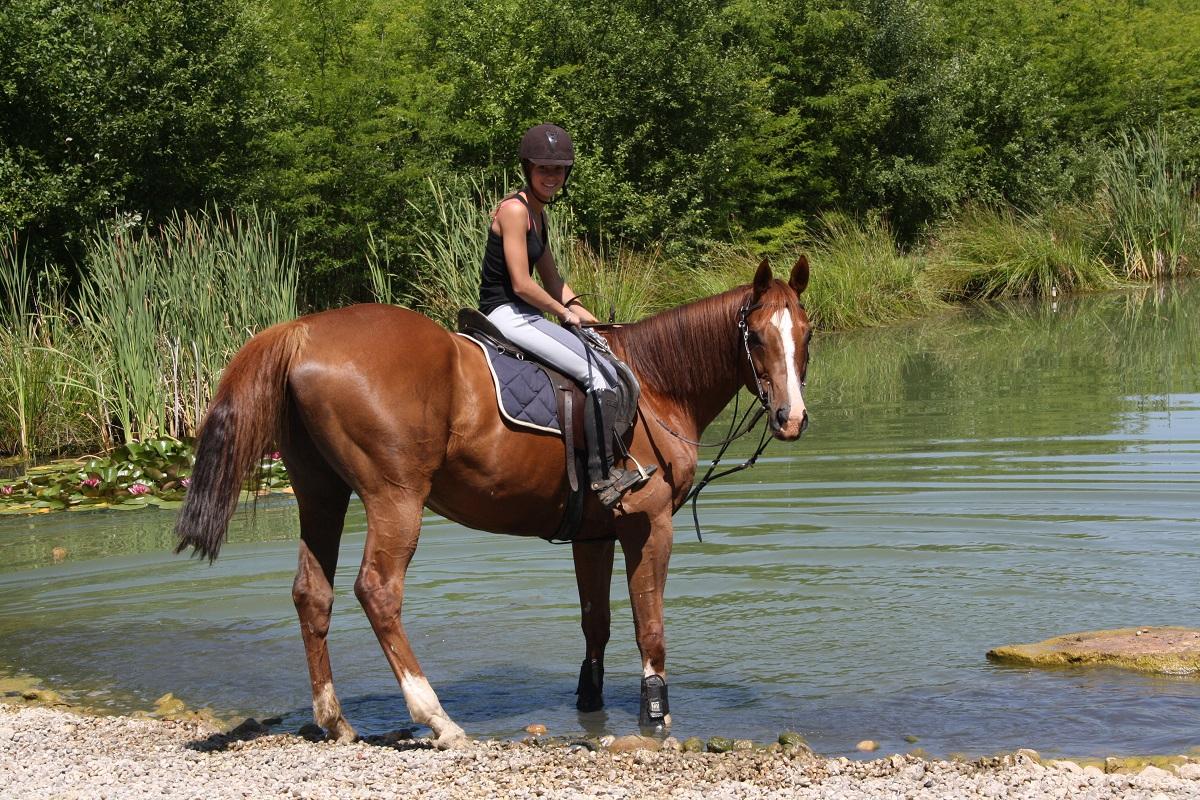 This strong desire to win, combined with all her efforts, was not long in coming as she won 84 times in 2020 and thus broke the record for the most wins in a single season by a female jockey: This record was really unexpected, she admits. I just lost my discharge that year. Then COVID asked for it. After a break in racing, I again had several winners, then I signed a contract with my agent Jules Soucini, with whom we won a number of victories, in particular in Vichy. At first, the recording was superfluous and the closer we got to it, the more we were drawn into the game without putting pressure on ourselves. To succeed, of course, you have to be good, but you also have to be lucky and well surrounded. My boss and my agent are the two pillars of my success."
Demanding
But, despite all her qualities, the young woman does not have that gift of omnipresence, which, nevertheless, would be very useful for her. And this is not the coach of Saint-Cyr-les-Vignes, Jean Pierre Govin, which would say otherwise: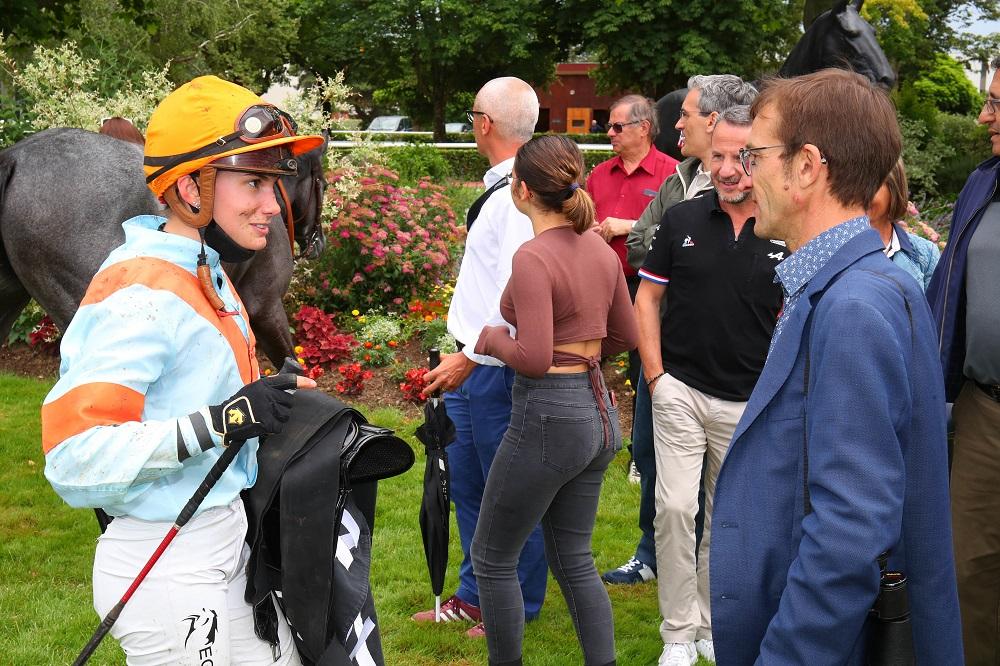 " Since our training center is out of the way, it is difficult for her to be in the stable in the morning often. In this context, she is in a unique and somewhat difficult situation. I like it when she's in the stable because she's in a great mood. Before she knocked on the door, I didn't know her at all. Alain de Royer Dupre prepared her very well. At first, he lacked racing experience, but blacksmiths become blacksmiths. I like to move young people forward so that they progress and that it benefits the morning work. In this job, you have to show your abilities so that customers justify their trust, which Marie managed to do. » To satisfy this thirst for results, Marie Velon can count on the support of her early supporters, her parents, her older sister Leia, her uncle Eric, as well as her high standards: " If I can't really judge her qualities and shortcomings in the race, her mother admits, then my daughter knows very well what mistakes she makes. And since she is very demanding of herself, at first she did not perceive her mistakes well. The work remains very hard for a woman. Even if she has improved a lot, few girls participate in big races. Personally, I fear that she will someday go abroad if she has less success in France. »
On the way to groups
However, for Marie Velon, now is not the time to emigrate. The fifth French jockey in 2021, she was invited 988 times last season when she had only one small race just five years ago. It also seems like a long time ago, when the riders did not have the right of citizenship in the peloton.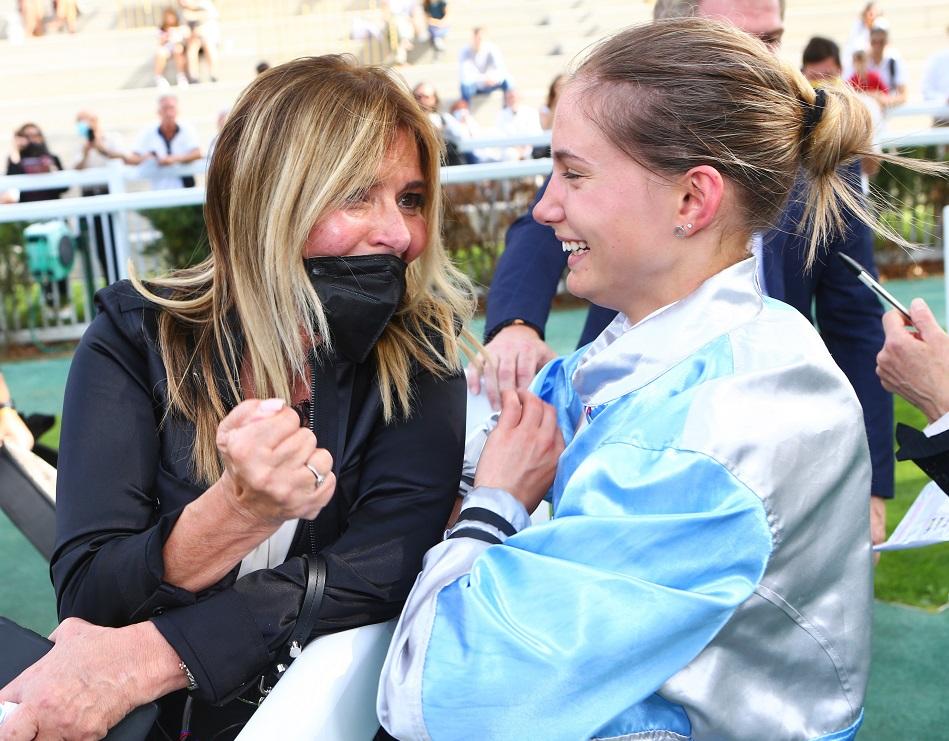 The first PMU race dedicated to women was only organized in March 1961 in Cagnes-sur-Mer. Magnificent, for the first time that day since ten riders got the right to ride in silks! Fifty years later, the world of racing has become extremely feminine. Delphine Santiago, Mickäelle Michel, Coralie Pacault, Marie Vélon don't hesitate to put on their hats brilliantly like the worthy heirs of Janine Lefèvre Winkfield and Micheline Leurson. With over 260 competitive successes, Marie Velon is the symbol of an uninhibited generation. A safe bet in the French peloton, she already has 20 wins this season, but above all, she is not obsessed with a new record: " My goal is really to be as regular as possible. It's easy to be at the top of the ladder in this business, but staying there is another matter entirely. I take what I have without asking myself too many questions, but I would like to regularly participate in big races. »
Be that as it may, Marie Velon, 200% invested in horse racing, will not lose her unwavering smile and, above all, her unwavering determination, an ingredient so necessary to make herself known at the highest level.