What are your earliest memories of the Grand Steeple?
They ascend to Catcoedited by Jean-Yves Borin. I entered the profession in 1986 and gave him a C from 88 to 90. A real crack! As a student, I saw the Great Spire for the first time.
And your first ride in this mythical event must have marked you?
Oh yes, I remember it very well. This was in 2000. Old Bofai came to beat golden jack on a pole. I, I was rising blue indian and we finished fourth. It was a highlight, especially since I was dressed in the classic colors of Mr. Wildenstein. It was great because all young people are thinking about participating in this race. The horse calculated well and deceived. Then we won the Drags but unfortunately he got injured at Prix La Haye Jousselin. I think he was caliber Kotkiet.
How did you take it?
The preparations went well. The night before, we begin to imagine many things. We're thinking about the course and how it's going to happen. Then, when we go to the races, the tension increases a little and disappears when we return to our meeting.
We are returning to Kotkijet exactly next year…
I had the chance to be the best in hurdling, Nickname, and the best in steeple. Kotkiet, it was a crack. Perhaps, having arrived earlier at Monsieur Gallorini's stable, he would have won more than two. He was powerful, a force of nature. A horse that didn't show it, but was worried. A horse that cannot be countered and let go. You should have known him. For our first win, I gave him a third or fourth place before taking the lead in the River stand. He had great acting. As soon as he took his rhythm, he curled up. Overcame obstacles on the fly. The rail ditch did not frighten him, and neither did I (laughs)! Once he made me a small one on the right in front, but he knew how to count. We have doubled in three years.
Kotkijet offers the first Grand Spire to Thierry Majorcrit
Then at the age of 11 he started for the third time and finished third…
We fooled around with Christophe Pied… The order of M. Chaiet-Chailet (who trained the horse at the end of his career) was to quietly leave and ride "behind" my horse after the second jump from the river. I struggled a little with him on the first lap. I have spent Sirlight in the corner after the stands, Christoph came back inside me and we got away with it. KotkietI upset him three times and everything went wrong. At Prix la Haye Jousselin, since he had a way of jumping over the river, "setting up camp" a bit, Mr. Gallorini wanted me to lengthen it, and I came a little faster. He jumped "eight days" before we fell. I regret that I didn't win this group I with him. Just like with Prix Murat when we Turkish Junior ahead of him he went far up the wall and scratched his belly. He came back to finish second anyway.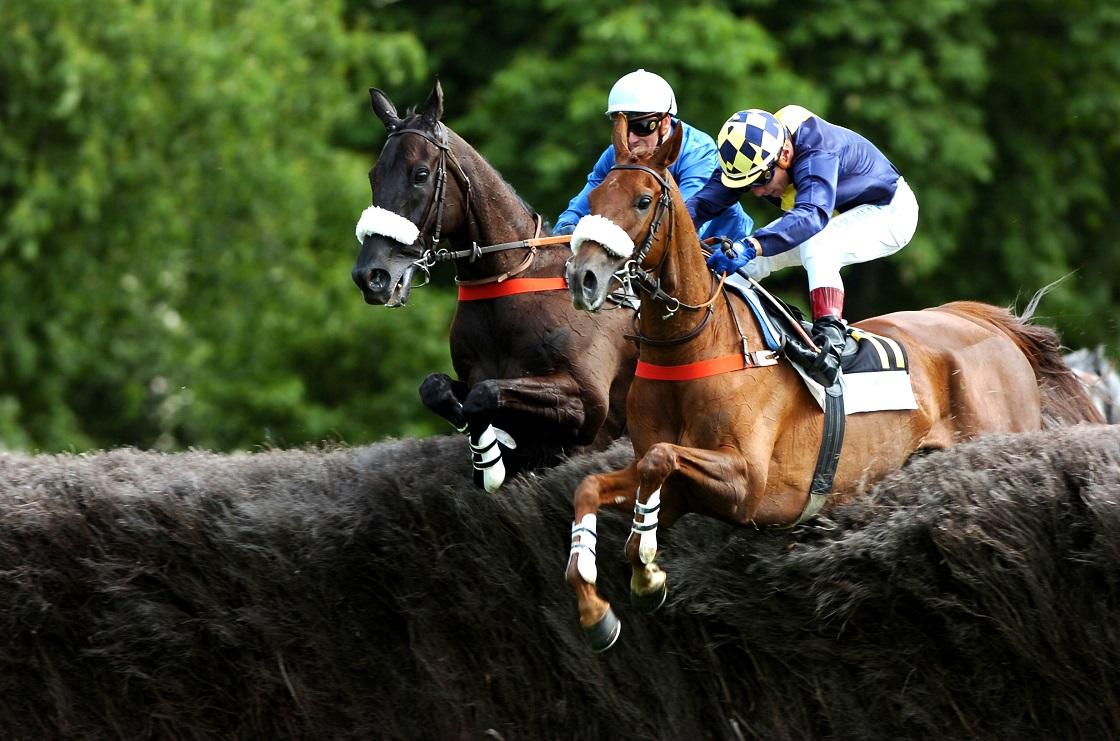 Kotkijet and Cyrlight in boots…
All in all, you made great progress in this test…
I rode it eight times and reached the finish line seven times. This is great ! Except, Remember RoseI have always made a coming. He was left handed. At a small ravine, he made me a tail and jumped to the right. I climbed out the window… I had to write my name on the bulletin board four times. Apart from the third KotkietI was very close with Shannon Rock. mid dancer came to "stroke" us about fifty meters from the post. On the "tree" I was disturbed by a wobbly horse, and my horse recovered. Like this… In the last one I finished fifth with Kotkeglote.
Is there any advice when you sit down for a race like this?
You don't need to braid. At the races, after the rail ditch, we used to let the horses relax. As they put in the effort, we leave them a breath of fresh air. From this point on, they soften in an open environment. Then they need to be tightened. Otherwise, when you know your horse well, he makes you trust him and can ride smoothly, whether you are in front or behind.
Without being nostalgic, do you still look back at your successes?
My son and I sometimes play cassettes. We still get goosebumps when we listen to the comments from that time. From my first victory, I have a whole video with a performance on the podium, where my parents were present. It was a very powerful moment.