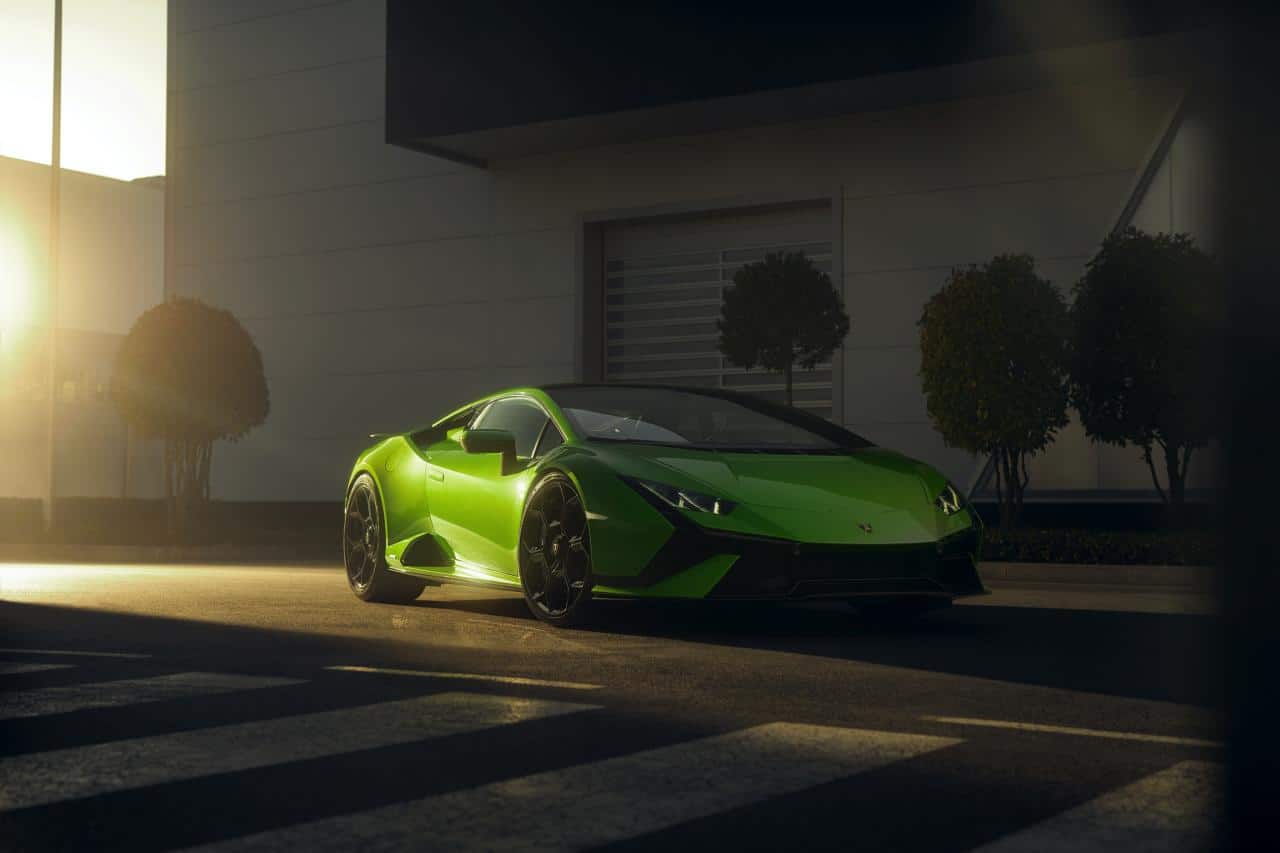 This week Lamborghini introduced a new version of the Huracan. Called Tecnica, it uses a naturally aspirated 640-horsepower V10 and plays the versatility card by being less track-focused than its sister STO badge.
The sound of a naturally aspirated V10 with over 600 horsepower is undoubtedly one of the ones we'll miss the most when the heat engine finally gives way to battery-powered vacuum cleaners. But we are not going to enter into another discussion on this topic, because, fortunately, Lamborghini is not yet ready to hang a gas gun. Indeed, before going all-electric for good, the Italian brand intends to do justice to the heat engine. Proof of this is the Huracan Tecnica with its naturally aspirated 5.2-liter V10 engine and 640 horsepower.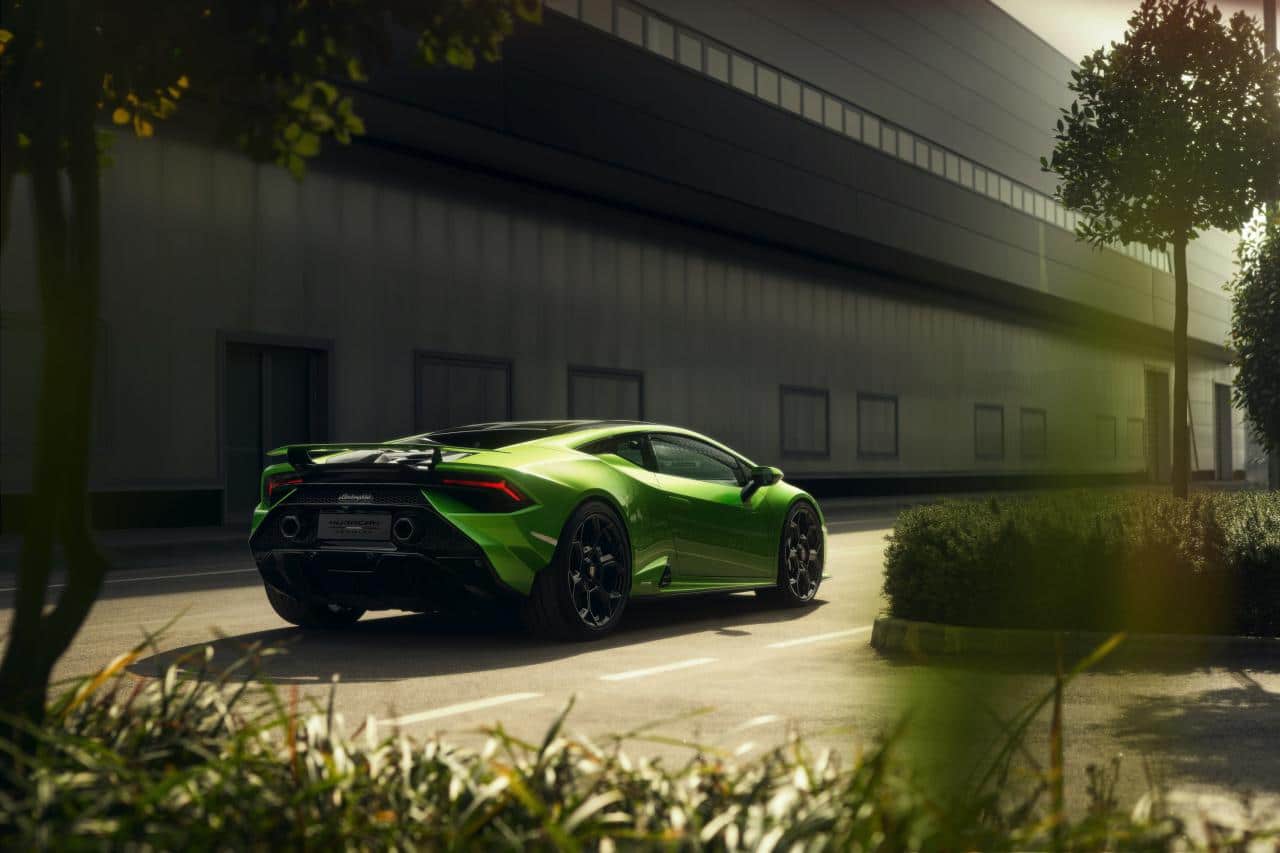 Place between EVO and STO
The Huracan range is starting to grow a bit, but we're not going to complain about that. This Tecnica is in between the Huracan EVO, acting "First level"and very unpleasant Huracan STO, for its part, a clearly oriented scheme. Lamborghini has stated that the Tecnica is actually a bridge. "between past and future, lifestyle and performance, road and track". Understand that it combines the best of both worlds, top performance and ease of everyday use.
This choice of positioning is clearly visible from a design point of view. If the Tecnica ditches all of the STO's aerodynamic appendages, it remains visually much more aggressive than the EVO. New air intakes, located on either side of the optics, give the front part the air of a Lamborghini Sian. Also notice the ribs on the hood, reminiscent of the Countach LPI 800-4 introduced a few months ago. The stern is elongated by several centimeters and topped with a fin. Seen in profile, the roofline is much less steep, even if the brand opted for a much smaller vertical rear window. Finally, the exhaust tips are now hexagonal. There is not much to say about the interior, except that the multimedia interfaces have been redesigned.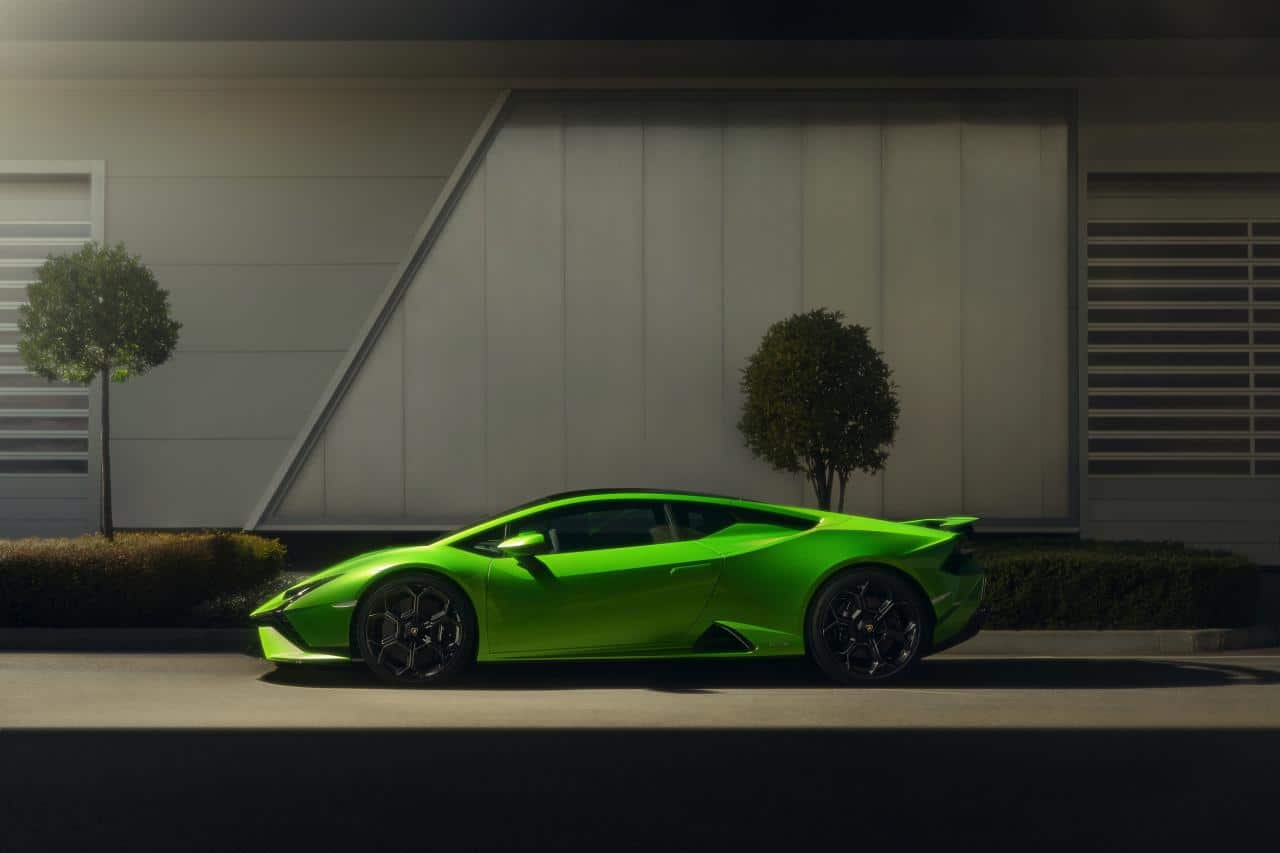 640 horsepower and 565 Nm of torque
More versatile does not necessarily mean less efficient. The Huracan Tecnica is again equipped with a 5.2-liter V10 engine with 640 horsepower and 565 Nm of torque. This impressive cavalry is transmitted to the rear wheels via a 7-speed dual clutch transmission. In numbers, the beast accelerates from 0 to 100 km / h in 3.2 seconds, from 0 to 200 km / h in 9.1 seconds and can reach speeds of up to 325 km / h. Seems good enough to buy croissants on a Sunday morning.
To make it easier to use in everyday life, the new Huracan's suspension is tuned specifically for it. That's the whole secret: if he uses the STO configuration, then it's all about adjustments to make him less brutal. Lamborghini has also used its accumulated racing experience to optimize brake cooling. Airflow is now directed to the discs through deflectors and ducts in the calipers. Result? Better heat dissipation, lower brake fluid temperature and longer brake pedal.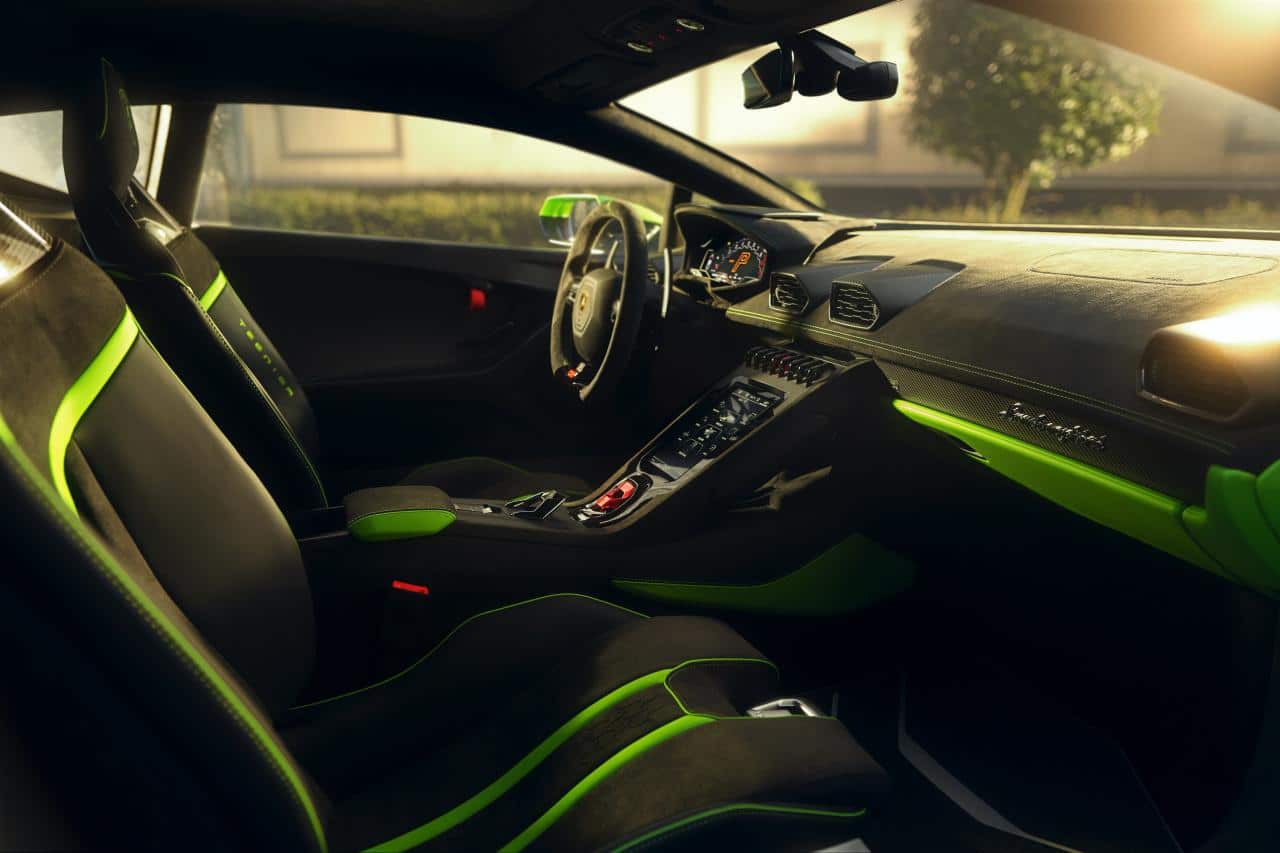 Price not yet known…
The price of this fluorescent green monster has not been announced, but we can expect a very high price. The more time passes, the more manufacturers present these models. "tribute to the heat engine"the less we are in a hurry to make this famous transition happen … And we cannot help but think that the world after we are sold every day will be very insipid when such cars are a thing of the past.