Giulietta Faligot won the CSI 3* Longines Grand Prix of the Normandy region, the culmination of the sixth edition of the Longines Deauville Classic held this afternoon in Calvados. In the saddle on the Arcana de Riverland, the northerner won the jump-off, in which twenty-two participants competed. Victor Bettendorf and Mark Dilasser tied for second place with Mr. Tack and E2K Abricot Ennemmel.
---
---
Juliette Faligot and Arcana de Riverland took a new step in their progress this afternoon at Pôle international du cheval Longines in Deauville. The northerner decided to keep her gray nugget to try her luck with her at a high level, opting for sports over a sale that would make her a richer woman. The 37-year-old twelve-spring French racer Selle, daughter of Cornet Obolensky and granddaughter of Diamante de Semily, has already had very good results in Grand Prix at distances of 1.50 m and more, including fourth place at the CSI 5* in Dinard two weeks ago and runners-up at CSI 4* in Saint-Lô 2020 and Bourg-en-Bresse this year, but never won either before. Now the deed is done, and that glorious victory has been won in the Longines Deauville Classic, the main event of which was played under the auspices of the Swiss watchmaker and Normandy, a region deeply attached to the horses and the people who live there. And in an equally popular city, when horse races are in full swing at two neighboring hippodromes, a polo tournament and a one-year-old sale are masterfully organized by the agency … Arqana. Nice wink.
However, a jump-off of twenty-two competitors had to be won to win, as the thin opening round designed by Gregory Bodo was no more selective. "During the reconnaissance, you thought it would be more difficult, but the horses jumped very well. The track is really great. The double line caused quite a few fouls. I tried not to get too hung up on it, stay focused and stick to my plan. Before the jump-off, I told myself that it would be very difficult, because there were twenty-two of us, and I had never won a Grand Prix of this level before, but I really wanted to. I said to myself: "Come on, let's give everything, and then we'll see!" And Arkana answered those present. We both fought well. I already got a lot of ratings, but winning is a different taste. I'm very happy", — the rider was glad, striving for a new selection in the Nations Cup before the end of the year. It can be CSIO 4* in Rabat and/or CSIO 3* in Vejer de la Frontera or Vilamoura. "In September I hope to be able to compete in the hubside jumping competition in Grimaud. Then I will see if I hire Arqana in in room or not. Next year I hope to be able to start in the Nations Cups at the 5* level."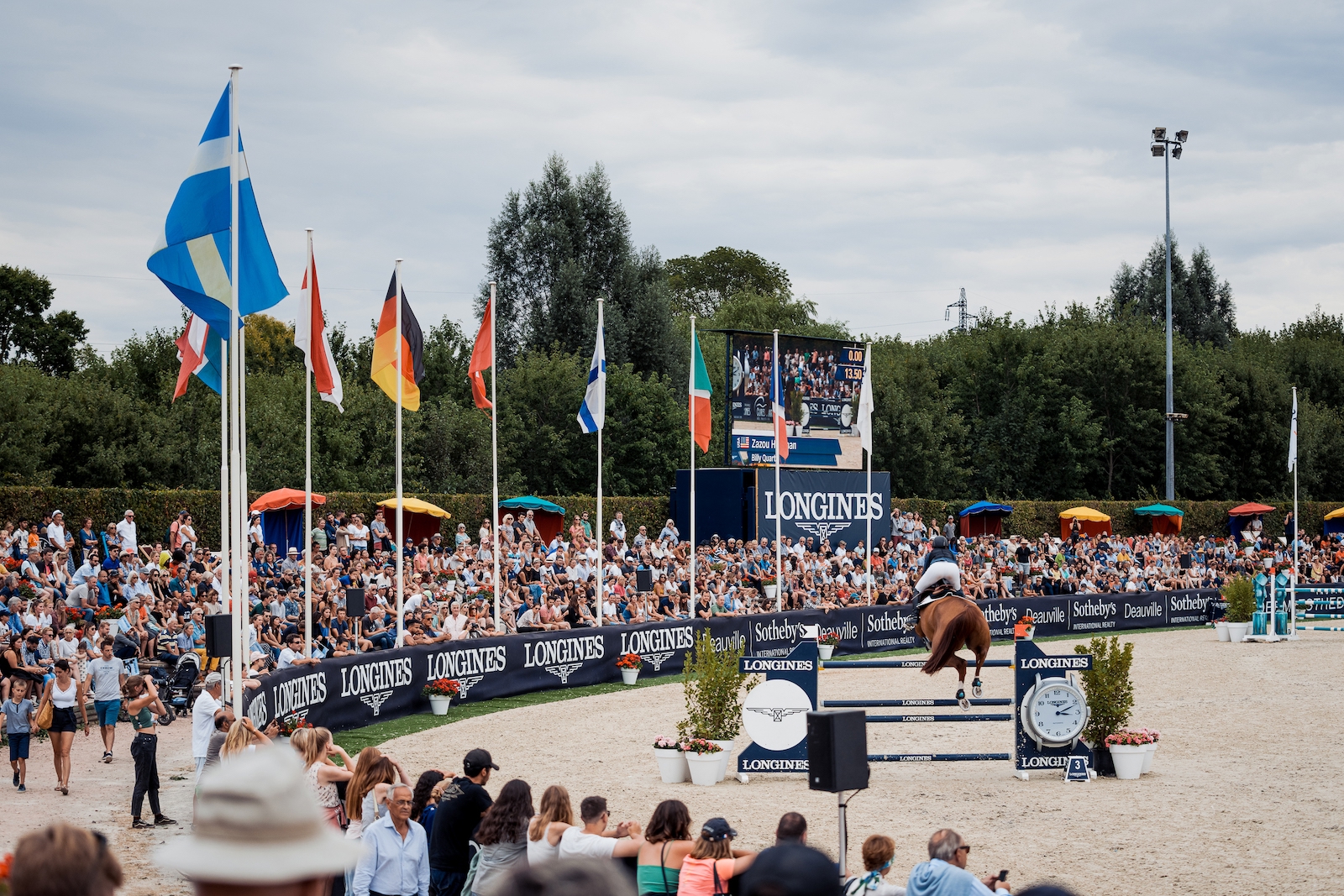 ---
---
Viktor Bettendorf wins the Haras d'Authuit competition
The first jumpers, Jérôme Hurel and Byron du Telman, signed the first double clean round, giving them a good fourth place in the final. The Île-de-France rider beat out two great riders: Norman Penélope Leprevost, who finished fifth in the energetic Bingo del Tonda, and Marie DeMonte, who finished sixth in the unbeatable Maxwell van HD. Two couples tied for second place, crossing the finish line at the same time, to the nearest hundredth: Norman Marc Dilasser and Luxembourger Victor Bettendorf, linked respectively to the very charismatic E2K Abricot Ennemmelle and the very competitive Mr. Tac, who won this year's CSI 4* Grand Prix in Bourg en Bresse, is ahead of Arqana de Riverland and CSI 3* in the Compiègne Classic. The seventh and final double clean round was the work of Brazil's Pedro Junqueira Muylaert on the Townhead Liberty V. Rick Hemerick, ninth with Navarro van het Elshof and Picardi Alice Vankreyelinge, tenth on Vulkan du Sartel. Note that the first two couples mentioned broke up faster than the heroines of the day.
This Grand Prix completed a very beautiful Haras d'Authuit challenge. With his second-place finish in this competition, Viktor Bettendorf pretty much won with a total of 450 points. Already a winner of the Prix Institut Esthederm on Thursday, he was the most frequent participant in the major CSI 3* of Cabourg Classic, Sotheby's International Realty CSIO Deauville and Longines Deauville Classic, three Normandy GRANDPRIX Events. The Luxembourger will be awarded a foal of his choice born in 2022 in Haras d'Authuit. Congratulations to Mark Dilasser, Edward Levy, Penelope Leprevo and Bilal Zarya who completed this challenge with a handkerchief behind him. No doubt they will try to take revenge in 2023.
Results, achievements
Grand Prix route
Haras d'Authuit test results
All Longines Deauville Classic routes can be viewed on GRANDPRIX.tv.
Relive the flurry of winners
---
---
---
---