Jules Orsolini showed off his talent last weekend at the CSIO Young Riders in Opglabbeck, Belgium. The 18-year-old rider sounded the Marseillaise three times, culminating in a Nations Cup win with France on Saturday afternoon. Île de France also won two rounds under the control of their trusty Qlandestin SAS, winning notably the CSI U25 Grand Prix reserved for riders under twenty-five. With a wonderful lineup of horses, Jules Orsolini looks back on this eventful weekend.
---
---
On Saturday in Opglabbek you won the CSI U25 Grand Prix with Qlandestin SAS (SF, Élan de La Cour x Arpège Pierreville). What did you feel when you left the track?
Clandestine was in great shape! I was already very happy that I won the tournament the day before (listed at 1.40 m, already as part of CSI U25, editor's note). The initial course went very well. Clandestine jumped very well. In the jump-off, the idea was to win very quickly. Mathis Wallat has already achieved a quick double clean round (41″ with Elliot Majuskul, San Francisco, Adagio de Talma x Qualisco III, editor's note) but we managed to go faster (40"33, ed.) and that's great. I think I bought time between the first and second hurdles and then in the corner after the double between the fourth and fifth hurdles. I was happy to share the podium with Mathis. Clandestine has been by my side for three years. I get on very well with him.
Is he living his last competitive season at eighteen?
Yes, I think so. Therefore, each course with him becomes special: since it is almost over for us, we always give our best to try to become better. Winning the U25 Grand Prix with him was the goal. We did and I'm very happy with it. The main thing is that he continues to have fun, and the opportunity to win these tournaments is a real added value. I plan to end the season as well as my sporting career after six weeks of competition scheduled for this fall in Vilamoura, Portugal. (from October 5 to November 13, ed.). This is a field that he especially likes. There I won my first CSI 2* Grand Prix. (in July 2020, ed.). He has a lot of ratings there, so we're going to end his career there with as many ratings as possible in these six weeks. When he returns, I think he will gradually move closer to retirement.
How would you define it?
He is very special! He has a lot of character, but he is very sweet. This is the horse I get along with the best and have the most affection for. For now, he is the one who has given me the most and brought me into my career.
---
---
"I was very happy to win my first Nations Cup among young riders"
On Saturday, you also won the CSIO Young Riders Nations Cup with Charlotte 198 (Holst, Casall x Carry 22), scoring four points on a lap and then completing the lap. What conclusions do you draw from this test?
I was very happy to win this Nations Cup. This was my first experience with Young Riders. Moreover, I was very close to having it with Charlotte 198 (Holst, Casall x Carry 22). We had a very good end of the year, with several ratings (The pair placed fifth in the 1.45m at the CSI 2* in Royan, editor's note). We also started the season well this year with two Grand Prix classifications at the CSI 3* level in Vilamoura. (ranked eighth and fourteenth, editor's note). I was determined to do well at the Opglabbeek Nations Cup to prove that we deserved our spot. My mare responded and we were all happy to win this Nations Cup ahead of Belgium at home.
Why do you like team competitions?
Teamwork implies good group cohesion for success. Moreover, the struggle for the team always creates more pressure. This is another source of motivation other than the Grand Prix, where you want, just for yourself, to get a clean round and be the fastest jump-off. In this type of event, you have to double insure to fuel the motivation of your teammates to get through a clean round themselves and try to win. This is a more stressful event than others, but I especially like it.
Did you expect to achieve such results?
It was the goal! Achieving this is never easy, but I'm glad I did it and achieved the goals I set for myself.
What was the atmosphere like inside the French teams in Opglabbeck, where Le Coq also won the Children's Cup of Nations?
Very good! I feel that all the teams helped each other and looked at each other. At the end we all drank to France together.
Do you consider Charlotte 198 your lead mare?
At the moment yes. I also have Ibrahim (KWPN, Eldorado van de Zeshuk x Kuidam de Revel) with whom I have competed in many competitions at the CSI 3* level with several rankings in competitions that count towards the Longines World Rider Rankings. (sixth and ninth place with a height of 1.45 m in Vilamoura at the beginning of the year, editor's note). At the moment I have these two horses and Clandestine to finish the season. I look forward to welcoming other horses to support them.
How is your equestrian picket set up?
i have j (KWPN, Montender x Mr Blue, eight year old stallion, editor's note) and six year old horses, Lipton (KWPN, Glasgow from Merelsnest x Arezzo VDL), Good morning from Ivra (SF, Jarnac x ​​For Pleasure), only for the moment and the five-year-old mare Mokka van het Haringvliet (AES, Monte Bellini x Chopin d'Irencourt). I hope we can keep Mokka as long as possible because she will be very good. Lipton is the horse that has won the most young horse classes in Vilamoura. (six competitions, ninth place in the final, editor's note). I think he will become a very good horse and I hope I can keep him. During the week I ride at home and compete in young horse competitions in the middle of the week and take lessons during the day. Weekends are devoted to competitions for older horses.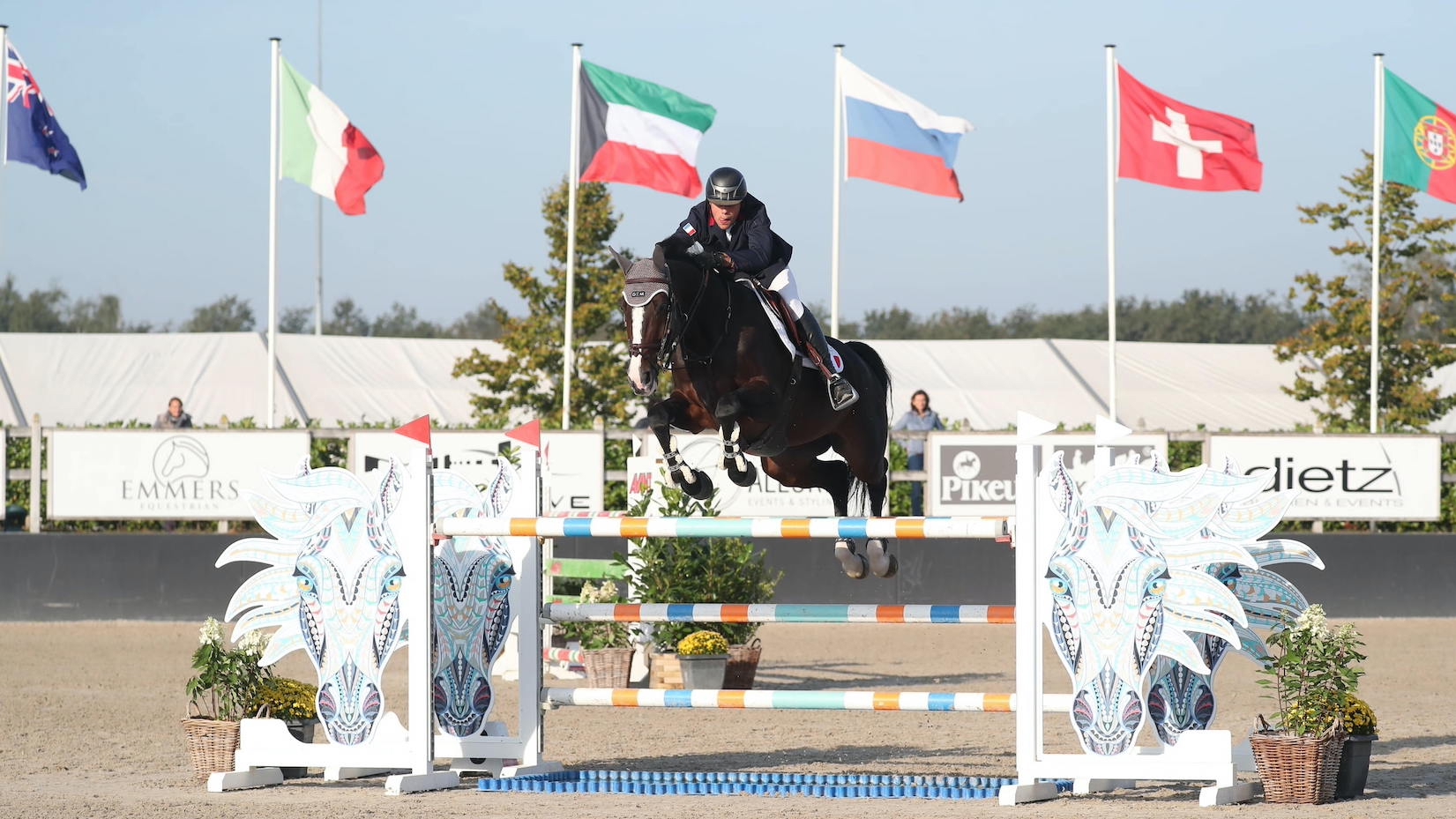 ---
---
"The main task of the season is to qualify for the European Championship"
Where did you settle? Who is training you? Who owns your horses?
I live in Dourdan, in Essonne. Bertrand Poisson trains me at the apartment. (assistant youth coach, ed.) from the beginning of August. I am coached by Timothy Ansiom from the European Junior Championships in jumping. (held in Vilamoura, where the young rider finished ninth in the individual standings, editor's note). Most of my horses belong to my father. (Bryce Orsolini, editor's note) because he is a horse trader. We also have several owners who are friends of my father.
What are your goals for this season?
The goal is to do well next week at Fontainebleau at Master Pro with Charlotte. (The couple will hold the championship in Pro 1, ed.). After that I will try to continue to develop well with Ibrahim and Charlotte in CSI 3*. However, the main goal of the season is to qualify for the European Championship. (which will be held from July 11 to 17 in Oliva, ed.) and managed to perform well with the French team and individually in an attempt to win a medal.
What are your long term ambitions?
In the long term, I want to keep developing at CSI 3*, even 4*. If I get good results at this level, I hope to one day get one or two selections in CSI 5* to be able to change category and enter the big sport.
What is your competition schedule for the coming weeks?
In Fontainebleau we will compete in the French Pro 1 and CSI U25 Championship respectively with Charlotte and Ibrahim. Then we will participate in CSIO Young Riders and U25. (from 28 April to 1uh May, still in Fontainebleau, editor's note) with the same two horses. Next week I would like to go to Saint-Tropez.
What is your role in a stable family business?
I train horses and develop them. Then, when we have the opportunity, we sell them. We must also agree to sell our good horses, even if they are close to our hearts.
---
---
"Martin Fuchs is an inspiration"
What do you think of the Longines World Cup final?
I followed everything! I was very supportive of Jack Whitaker. (fifth place in his first final under Equine America Valmy de la Lande, editor's note) because we started the year together in Vilamoura. We are good friends, and I was very happy for him that he was the only one who did not drop a single bar throughout the entire competition. To achieve such a result at such a young age is not every day you will see!
Swiss Martin Fuchs, winner of this final, does he inspire you?
Certainly! When he reaches the deadline, he either gets a rating or wins! He is an inspiration in everything he does, in every competition he wins and in the way he manages his horses.
What do you think of the performance of Harry Charles, another young Brit who finished fourth ahead of Jack Whitaker at the same age?
Harry Charles is a very good racer, which confirms this. Of course, I would like to be in his place, but one must be able to wait, train horses and be patient. It takes a lot of work.
How do you feel about the French riders who, like you, belong to the younger generation? Do you think you can take the place of those over 40 who are currently playing at the highest level?
This is the goal of each of us. When we compete in Young Riders and CSI 3*, 4* or even 5* or like Zhanna (Sadran, editor's note)the goal is to become part of the French team as soon as possible in order to gain access to the most beautiful competitions and important deadlines.
What else do you enjoy besides riding?
I am very basketball oriented. I watch this sport a lot. This is a sport that I have been doing since the age of five and which allows me to maintain a certain physical shape.
With the end of the first round of presidential elections, how interested are you?
I'm interested to know who will decide for us. Of course, it was important for me to go to vote so that my opinion would be heard. It is always important to know who you are voting for. It is important to follow these elections to know where France is heading.
Do you think the candidates are targeting young people enough?
I didn't pay much attention to it.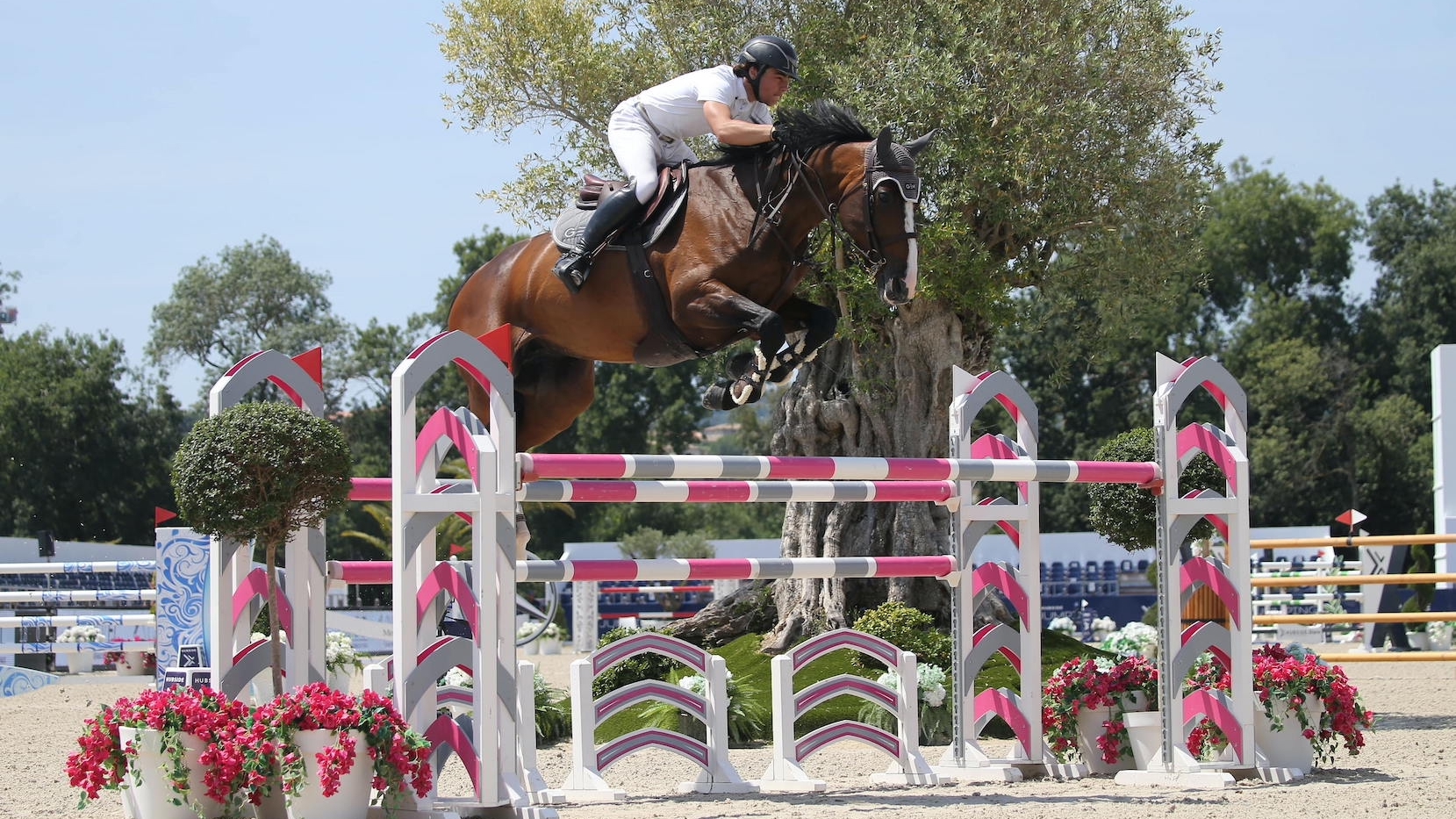 ---
---
---