On Tuesday, Indian Song easily picked up a third consecutive win at the Evreux Racecourse. This daughter of Sageburg is defending the interests of Laurent Bouteau, a long-term holder of a study permit, to whom she brought the first success of PMU at the same time.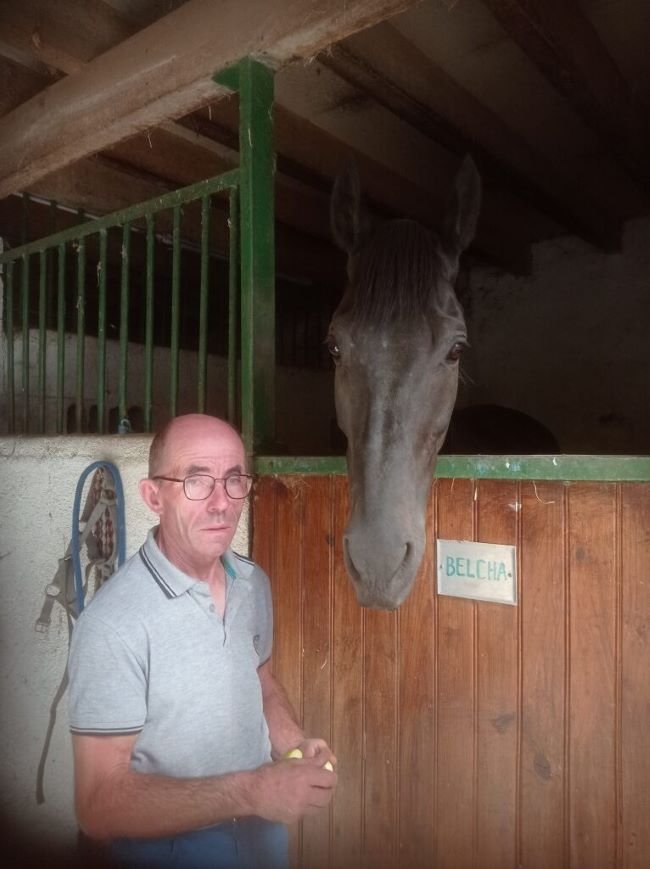 Laurent Buteau along with Belcha who brought him three wins this year
Arrived at the beginning of the year in the boxes of Laurent Buteau, indian song (Sageburg) continues to push the boundaries of what's possible. This former jumping mare won four flat races for her new mentor, becoming the first ever PMU winner! The icing on the cake was Indian Song's victory at Evreux in a race for gentlemen riders under the saddle of Romain Buteau, Laurent's son. He explained to us: It's great to win with the whole family, especially since it was the first PMU victory for me… and for Romain! He has been licensed for about ten years. In the morning he will train at Paray-le-Monial with Christophe Provost and sometimes with me. My two children love horses as much as I do: my daughter Ophelia is a show jumper but she is a keen eye for horse racing! »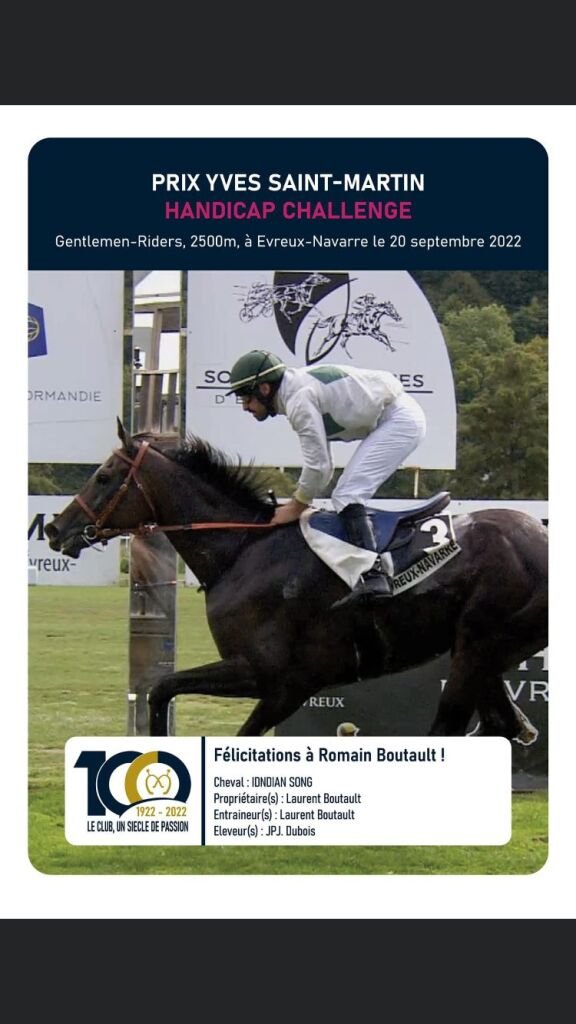 Indian song ridden by Romain Buteau during their victory at Evreux
Laurent Bouteau, based near Poitiers in Amberra, has won seven races this year on his two horses. Apart from Indian Song, he is also pursuing a career Belcha (Kheleif), former resident of Christine Kurtad who also ran on Tuesday in Evreux, finishing in second place: " I have been training for about thirty years, but I can already say that this is my best year! I picked up Belcha and Indian Song by posting ads on France Sire. Belcha, who won three races this year, was out for a year before I bought him. As for Indian Song, I rented it to Patricia Boutel and Jean-Luc Bones. She is a difficult mare, but she has gas! It remains for three very easy wins and probably has a small margin. At home, horses regularly go to the paddock, and this is good for them! »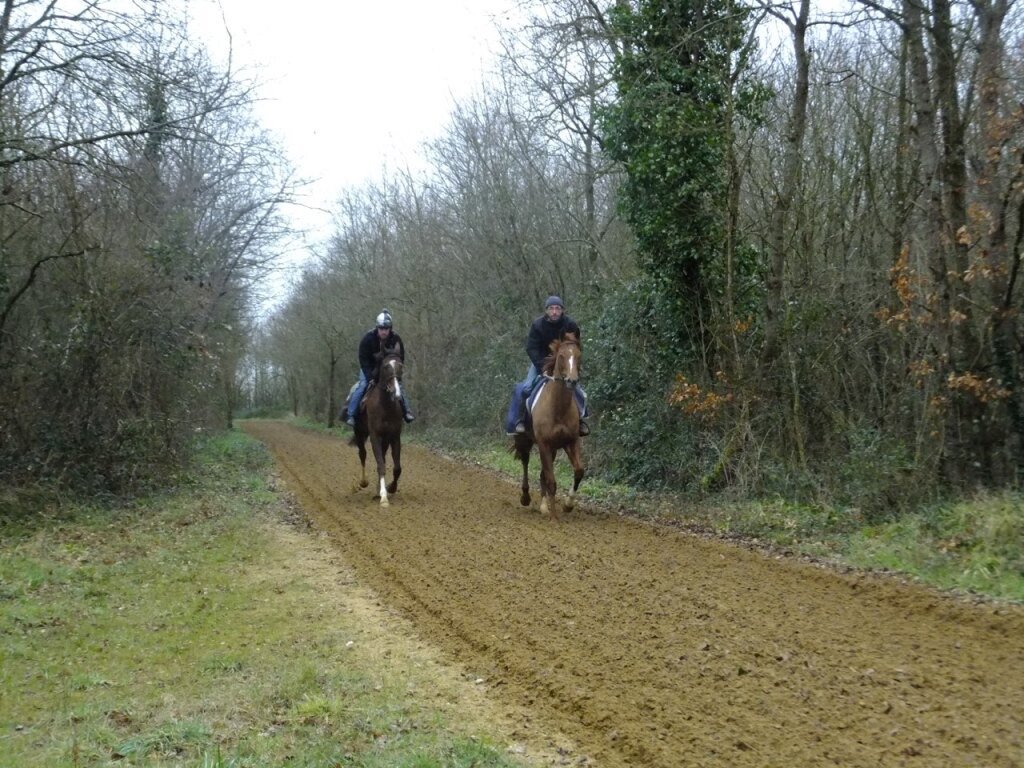 Romain and Laurent Buteau in training, on the family track
A road repairman by profession, Laurent has been training on his own track for thirty years. At 58, he takes care of everything himself with infectious enthusiasm: " I have my own base with boxes, clearings, corrals, an excellent 1000-meter track, which I myself serve … Two years ago I had an accident that forced me to pause. It wasn't easy because horses have always been my passion! My uncle introduced me to this when I was very young and my parents bought me a horse. I raced countryside for three or four years before getting a gentleman's driver's license and then a driver's license. »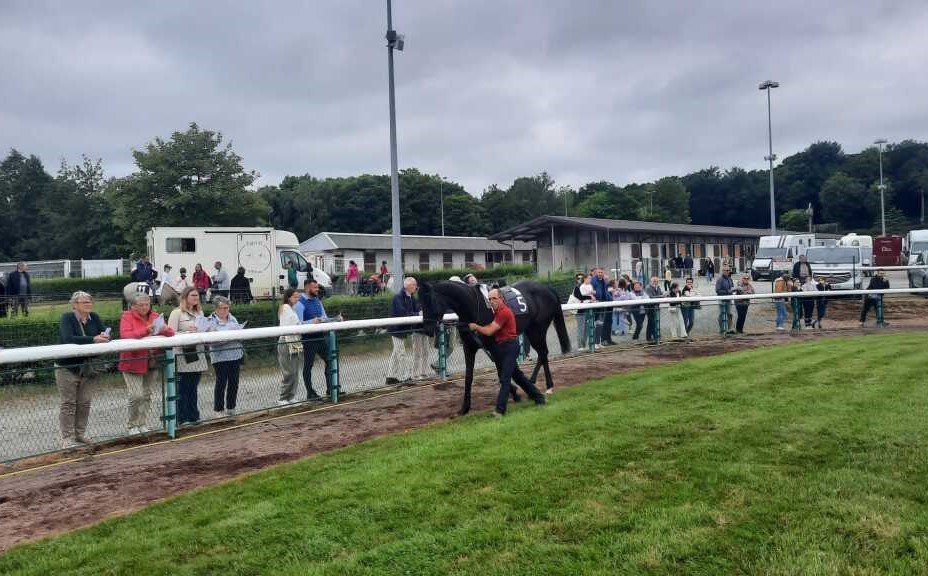 With a teaching license worthy of the name, Laurent does everything from A to Z!
With a dozen amateur victories, Laurent used his low weight to race his own horses for three decades before passing the torch to his son. As a coach, he has thirty successes: " I've always won at small racetracks, but that doesn't bother me. I live my passion and my horses give it back to me, that's the main thing! One day I came to Paris with my revenge (Tobugg), who finished fourth with the Longchamp Handicap in 2013. But it's true that I'm more used to the provinces… ". In any case, it smells like a return to the capital soon for Laurent with Indian Song, which should not stop there!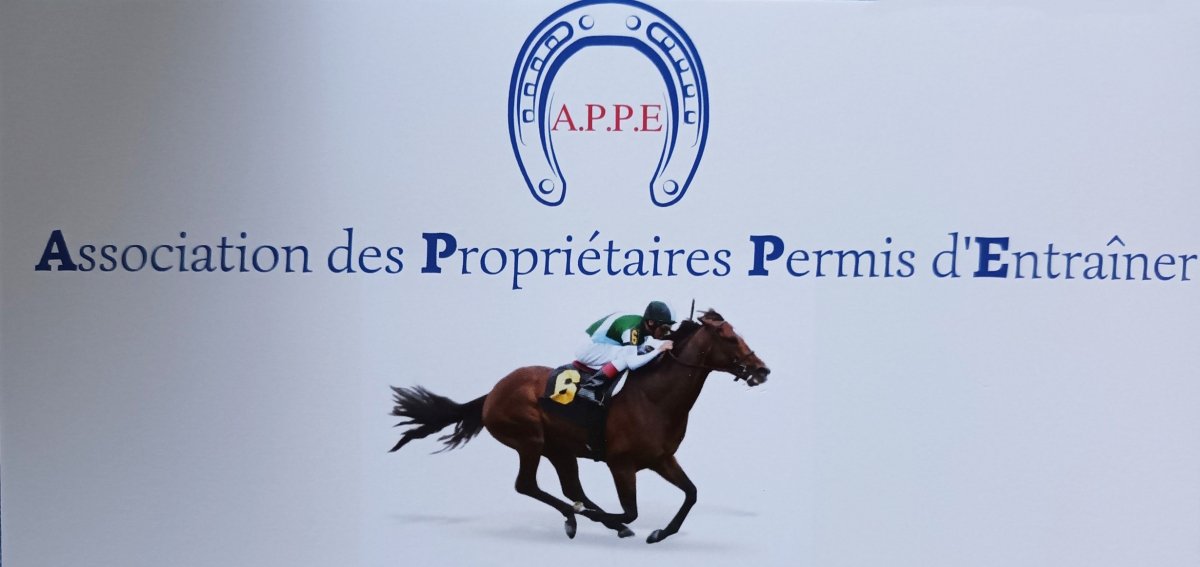 .