Honor and Pleasure impressed at Lingfield on Friday, what do you think of their performance?
"It was better than I thought, the horse is in great shape. It has completely changed its behavior since we lengthened it. This was the first time he had been extended so much, 500 meters more than the last time he won the Quinté. To be honest, he did it well, because he did not get out of the pits, fell behind and had to go around the entire peloton. When he won, he did it easily, so when I saw the progress of the race, I said to myself: "Oh my God, this could end badly." Because he never really fought, and there he had the behavior of a horse that has matured, hardened over time, and it's a pleasure.
What are your ambitions with this horse?
"I just talked to my partner today and the goal might be Belmont Gold Cup (Gr. II) a bit like Amade (winner Belmont Gold Cup in 2019). Looked at once, if I'm not mistaken Honor and pleasure was faster thanAmade when he was second Lingfield along the same route. be there Belmont Cup or in the summer, in France, group III for long distances, you have to try … Peat does not bother me much, because its origin is peat horses. The rope on the left doesn't bother him either. But Belmont Cupthat's what worked well for me (laughs)."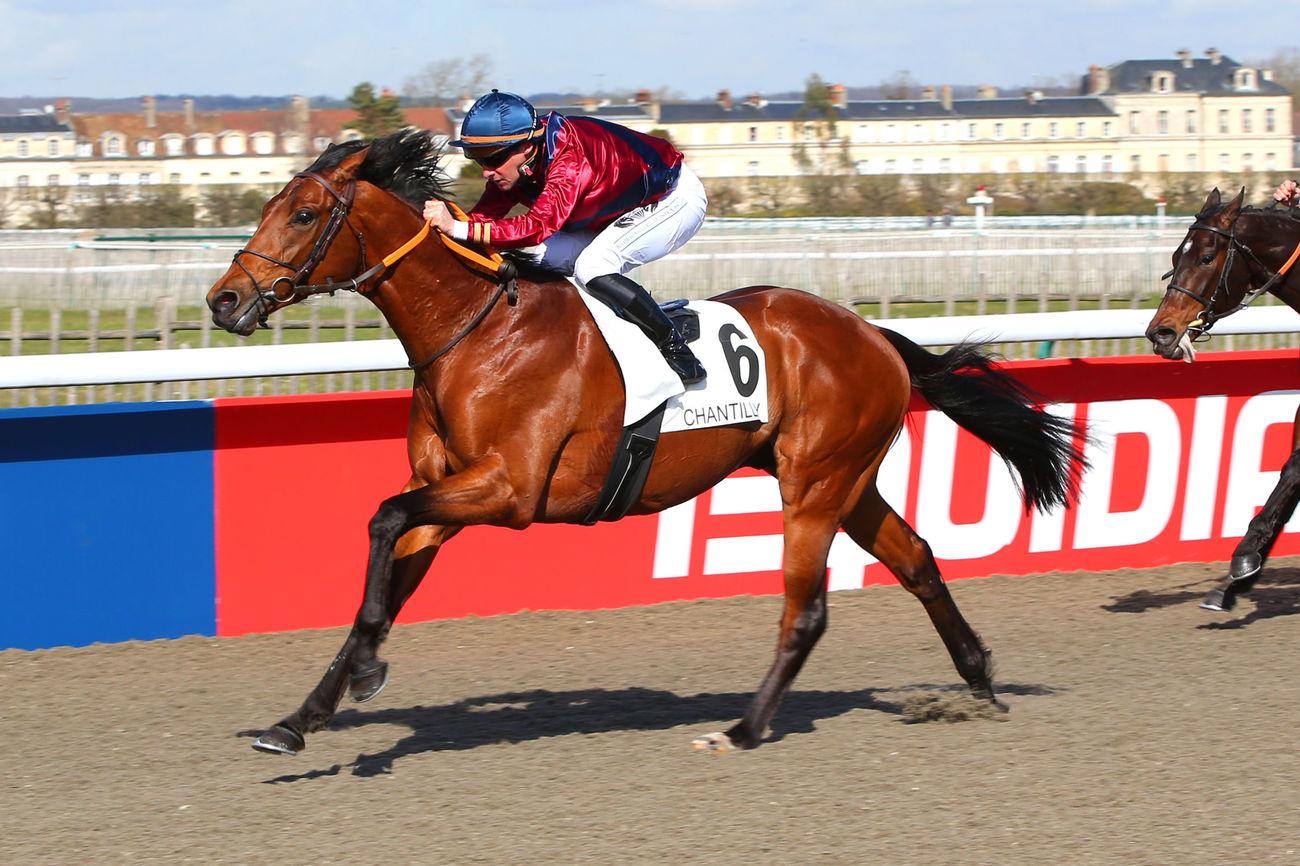 Honor and pleasure during his victory Sweet whipped cream March 14th.
Speaking of Honor and Pleasure, it belongs to Carlo Ancelotti (Scuderia Dei Duepi). How did you meet?
"It was when he was at PSG, once there was an article about a Parisian that I settled in France, and a few pages later there was an article about Carlo, who became PSG coach. I told myself that I want to meet him and offer him something. I asked a friend from Milan what we have in common and the first thing he said to me was: "You're crazy, you'll never meet him." And one day I was talking to him about my plan to buy a horse, and he called me back, him and his friend. Giovanni Mauri (former physical education coach of PSG) and they told me: "We are going to you, to look at the horses." I was surprised because I did not expect this, then step by step we asked for a coat and bought the first horse. Now 10 years have passed. »
Carlo Ancelotti must be very busy with his job as a trainer, does he get regular updates from his horses?
"Like all top athletes, when you have a good horse, it's easier. Even if he cannot devote much time to it, if he is a good horse, it is still fun and enjoyable. We had our ups and downs, but he always trusted us. Now he has 3 horses: Honor and pleasure, Lorenzo de' Medici (with Javier Pastor) and Voice of Miami who are three good horses. With people like that, if you don't have the right horse, it's more difficult. When I offered to buy the first one on the site, they didn't hesitate, it was an ambitious project. »
Allegri, Pastore… Ancelotti is not the only football professional who trusts you. Are you a fan of this sport?
"Ba, of course, being Italian, this is our national sport! »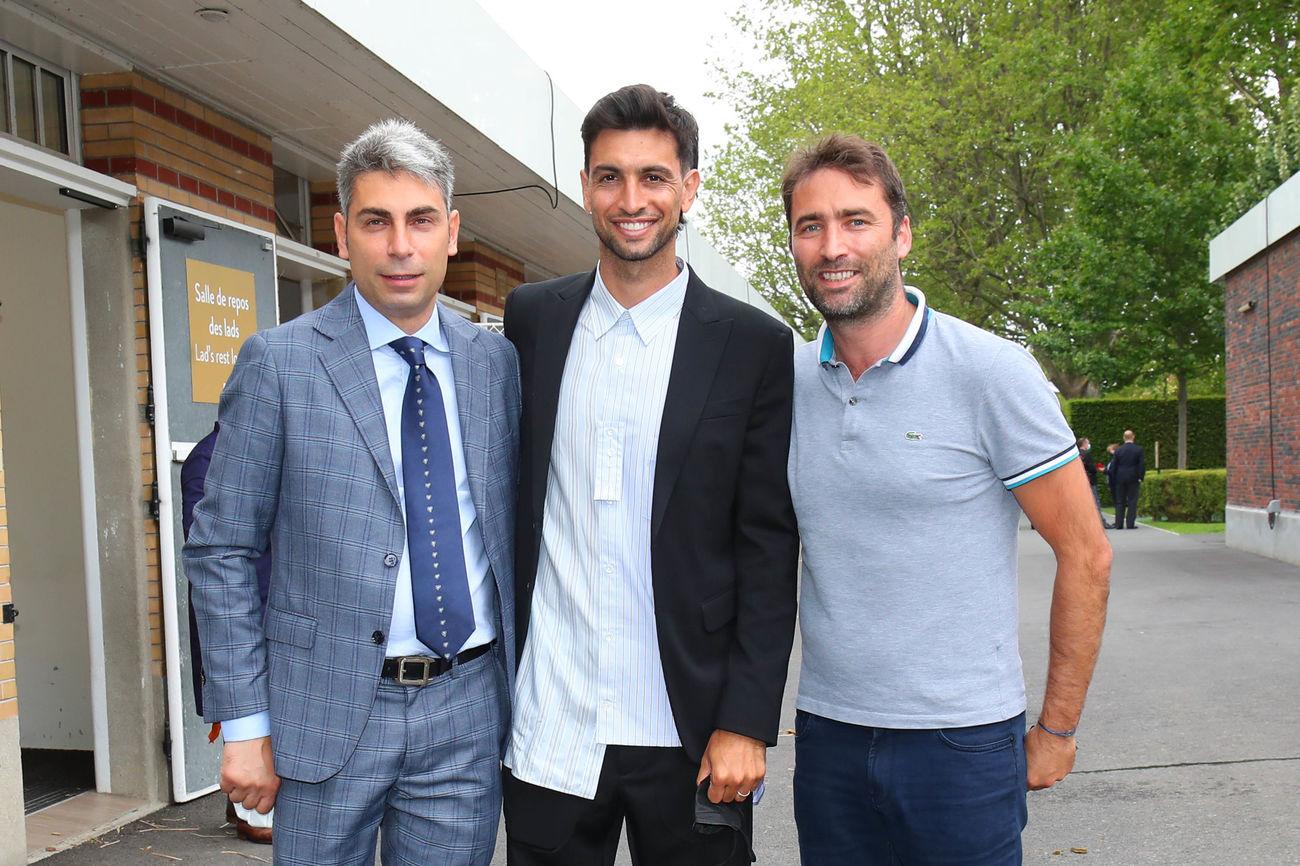 Alessandro Botti with Javier Pastor to parislongchamp.
Massimiliano Allegri at Juventus and Carlo Ancelotti at Real Madrid during the Juventus-Real match, who do you support?
" Massimiliano Allegri trusts me, but I've never met him. Carlo, I got to meet him several times and he is a real family man, we feel that he did not steal his success. He is charming, he always has the right solution … I have never heard anything bad about him. And we've known each other for a long time. »
So Real Madrid?
"Real yes. But, unfortunately, this game will not happen, because Juventus is out of the Champions League. When the Italians win, in any sport, I am delighted. This is part of the ambition to shine abroad. Even if now, when I have been in France for 15 years, in England they take me for a Frenchman (laughs). »
Outside of Italy, which club do you support?
"Real, I'm lucky to be in Madrid during Carlo's first training period, that's something. PSG too, I have the opportunity to go there 4-5 times a year, because I have friends working there. My son was born here, he is for PSG (laughs). These are two incredible teams for those who are passionate about sports. The players who go to PSG are crazy! »
What about your favorite club?
"Milan. »